Actress Kristin Bauer has announced her support for the World Society for the Protection of Animals' (WSPA) Collars Not Cruelty campaign to protect dogs from cruelty and rabies.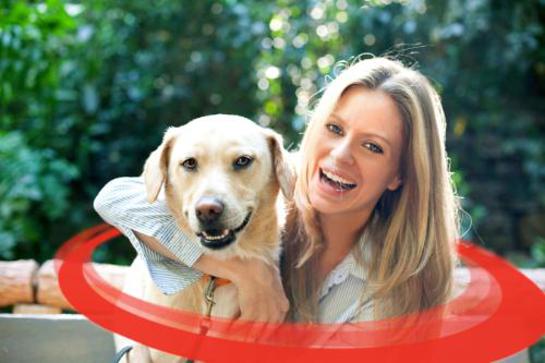 Bauer, who plays vampire Pam in the smash-hit series True Blood, announced her support for WSPA's campaign after hearing about the brutal ways in which nearly 20 million dogs are killed every year, often in failed attempts to control rabies.
"I was absolutely shocked when I heard that governments around the world are resorting to poisoning, shooting or gassing dogs as a way to try and prevent the spread of rabies," said Bauer. "It's so important to spread the word about WSPA's effective and humane alternative solution – mass vaccination – so that this horrible cruelty ends."
WSPA launched its Collars Not Cruelty campaign on World Rabies Day, Sept. 28, by announcing a project in Bangladesh supporting the national government to implement a large scale vaccination campaign in Cox's Bazar. The project, which has since been completed, will save thousands of dogs in its first year alone and pave the way for a nation-wide vaccination campaign. Similar to other successful WSPA-led rabies control projects – such as those in Bali and Sri Lanka – dogs in Bangladesh are being vaccinated and given red collars so that communities know they are safe from the disease.
"Our Collars Not Cruelty campaign helped to initiate the successful vaccination program in Cox's Bazar, which we hope will be implemented across Bangladesh," said Ray Mitchell, International Campaigns Director, WSPA. "And now, with Kristin's support and her ability to reach an even wider audience, we are hoping to continue this positive momentum and show other governments and communities everywhere that a world without rabies does not mean a world without dogs."
"We must continue to demand collars, not cruelty, in the fight against rabies," added Bauer.
Animal-loving Bauer is currently filming the fifth series of True Blood and is the second international celebrity to put support behind WSPA's Collars Not Cruelty, after singer Leona Lewis launched the campaign in September.
As part of the Collars Not Cruelty Campaign, WSPA also announced its first-ever global virtual dog march on Jan. 24, 2012, during which 100,000 dogs will be let loose across the Internet. People worldwide are encouraged to participate today by collaring one of the 100,000 virtual dogs that will "walk" in the event.