Football fan Nick Lachey and NFL football legends such as Jim Kelly and Rodney Peete helped Tostitos set a Guinness World Record and kicked off the college bowl game season in New York City on Friday, with Tostitos Fiesta in the Square, a one-of-a-kind football-themed "party with a purpose" to benefit Big Brothers Big Sisters.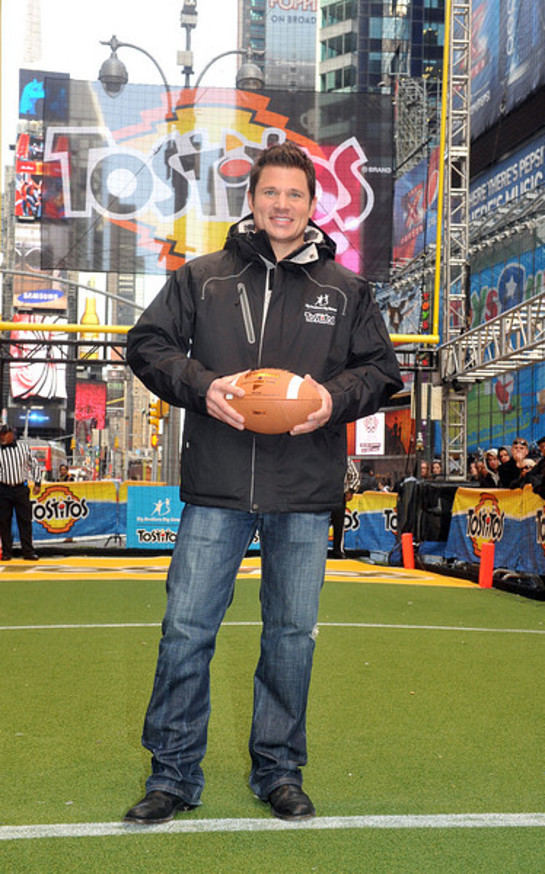 Taking place in the heart of New York City, the celebration converted Times Square's Military Island into a regulation-size college football endzone where fans helped set a new Guinness World Records record for the most people to kick successful American football field goals in six hours – a whopping 181!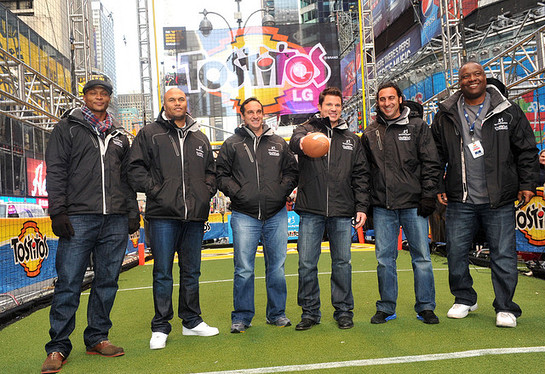 As part of the event, the Tostitos brand donated $200,000 to Big Brothers Big Sisters. Additional donation opportunities will continue through Tostitos' Facebook campaign through Jan. 1, 2012; the link can be found here.
Nick has been a "Big Brother" for eight years in Los Angeles and has had the same "little" that entire time, since the boy was seven (now fifteen).
Photos: Diane Bondareff/AP Images for Tostitos via Insider Images