Last night, a group of celebrity ladies in London showed how a fun night out in great company can make a massive difference. Lauren Laverne, Miquita Oliver, Caroline Flack, Caitlin Moran, Dawn Porter, Gemma Cairney, Grace Dent, Cherry Healey, Brix Smith-Start, Jo Good and Whistles' Jane Sheperdson gathered to launch Get-together; Oxfam's new fundraising campaign to support women around the world.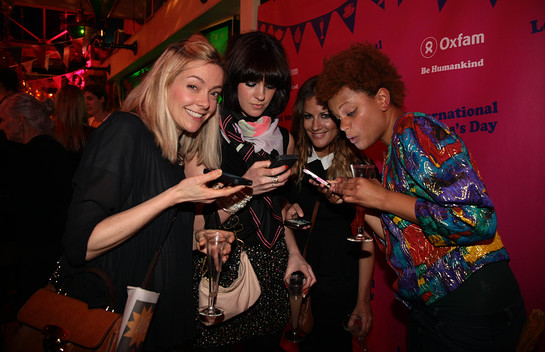 There are 1.3 billion people living in poverty worldwide – more than two-thirds of them are women and girls. Lauren and pals led by example aiming to inspire UK ladies to get together and hold their own fundraising events for International Women's Day on 08 March. Oxfam is inviting women to arrange anything from a dinner party or cocktails to an afternoon of knitting or doing a favourite work-out routine, all to raise money to support women living in poverty around the globe.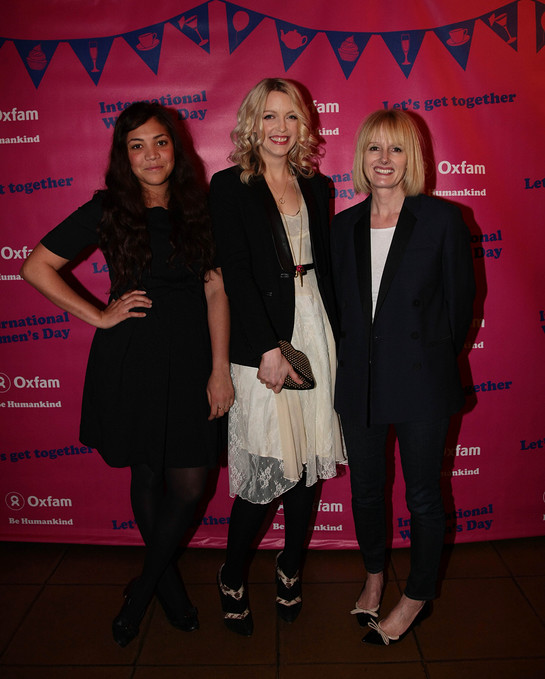 And Oxfam hopes women around the country will jump at the chance to get involved as a survey carried out by the charity reveals that many UK women don't get together with friends as much as they would like.
54% of British women get together with their girlfriends less than once a month and this figure rises to 62% amongst the 35-44 age group who are often juggling careers and young children
58% of women say one of their biggest motivations for getting together with friends is to have fun, while 63% say they are looking for good company, and 44% want to catch up on gossip
The Get-together events will be a great way of catching up with friends, and what better reason to get together than to raise vital funds to support other women worldwide:
Every minute a woman with no medical care dies in pregnancy or childbirth, but £46 raised through a Get-together coffee morning could enable Oxfam to train a midwife in Ghana, saving the lives of babies and their mothers
Two thirds of all children denied school are girls, but £135 raised at a dinner party with friends could train five teachers in Mali, providing a whole generation of children with the skills they need to work their way out of poverty
Get-together ambassador Lauren Laverne says: 'This is the point when we have to galvanise everyone to do stuff for Oxfam. The theme of tonight and of the Get-together campaign is lovely but it's also helping – it's win win!'
And celebrity ladies are organising their Get-together events already. Lauren Laverne is planning a nocturnal make-over night while Caroline Flack says: 'My plans for a get together event is to have a celebrity car boot sale'
For more information on the campaign visit www.oxfam.org.uk/womensday.
Source: Oxfam