Oceana has released its latest public service announcement starring actress and ocean lover, Aimee Teegarden of Friday Night Lights.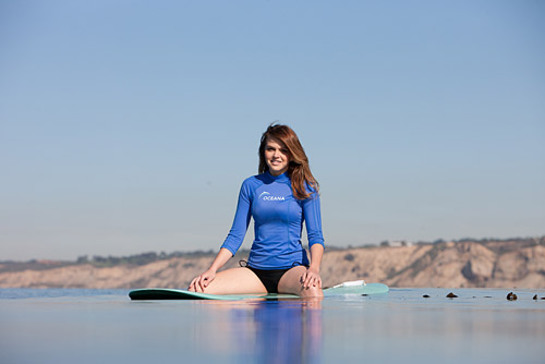 Oceana and Teegarden traveled up the coast of Southern California, from La Jolla to Santa Barbara Island, filming a PSA to raise awareness about the need to protect the oceans' hidden treasures, its special habitats.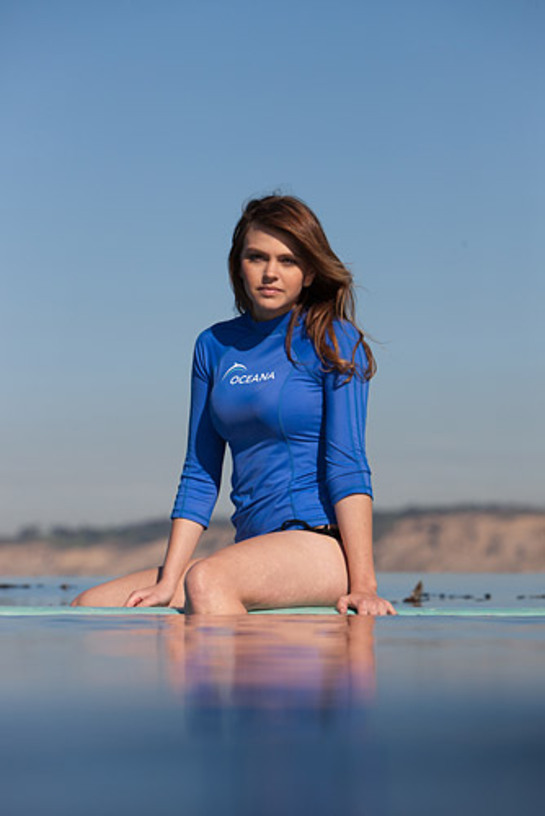 Teegarden showed off her surfing abilities to share her love for the ocean, and she also free dove with sea lion pups in a hidden kelp forest, just 40 miles offshore of Los Angeles. This special place that Aimee visited acts as a sea lion rookery – a natural safe haven where sea lion pups can grow up.
"It's amazing that hidden treasures like this exist all over the ocean – you just have to look for them. It's really upsetting to think about an awesome place like the sea lion rookery being destroyed by destructive fishing, pollution, or anything else harmful" said Teegarden. "This experience made it clear that we need to identify these unique and important areas in the ocean and do whatever we can to save them. I love that Oceana finds the special places like this and then fights to protect them."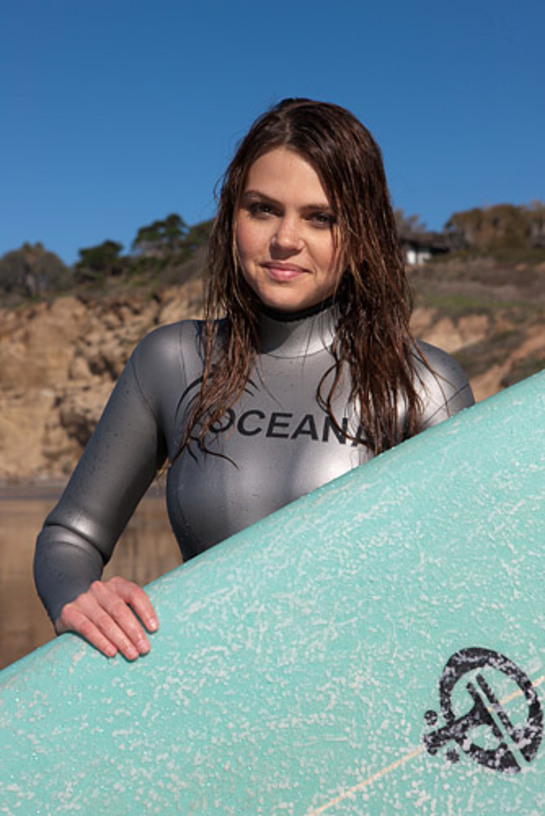 Santa Barbara Island is one of five islands included in the Channel Islands National Park, and is a perfect example of what is possible when special places are protected. According to the National Park Service, the Channel Islands and their encircling waters are home to over 2,000 plants and animals, of which 145 are found nowhere else in the world.
"Aimee grew up in the oceans in California – she's a natural." said Oceana CEO Andy Sharpless "Her PSA brings the oceans to life and will help us, ultimately, win more policy victories that can protect these hidden treasures and the world's oceans."
To date, Oceana has protected 1.2 million square miles of ocean habitat around the world. Find out more here.
All photos: Tim Calver via Oceana