Following last week's UN conference on Sustainable Development in Rio, Richard Branson has taken time out to reflect and to outline the hopeful future he believes is within reach.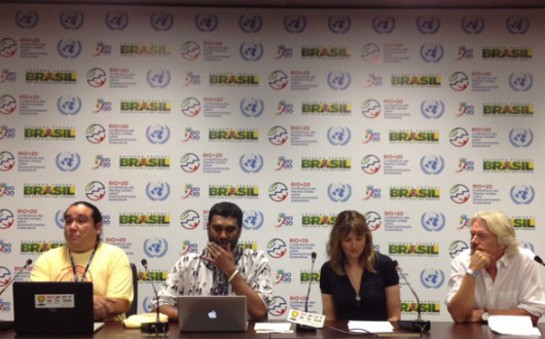 The Virgin Group founder branded as "shameful" the failure of government representatives to make commitments which would promote sustainability in industry, energy production and fishing.
But the groundswell of individual action has given him cause for hope: "People are taking action," he asserts.
Citing groups and individuals recognised by the United Nations Development Program Equator Awards and his own Screw Business as Usual awards given out in Rio, Branson observed that "the collective will and moral authority of the planet's people continues to drive change."
"While we continue to push to end government fossil fuel subsidies, we the people must continue to encourage clean energy development and adopt clean energy in our lives and our work. The planet will not notice announcements, platitudes and excuses; the planet will notice action. We mustn't forget that man made the problem – now man must fix it."
Source: Richard Branson's blog