Earlier this week, Ashley Tisdale kicked off PUMA's Project Pink at Macy's Herald Square in New York. Ashley showed up with pink streaks in her hair, wearing a Project Pink tee which she had customized herself before arriving.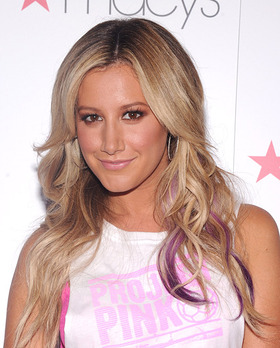 Project Pink is a program which raises money for breast cancer charities through the sale of Project Pink gear, special events and soccer tournaments and via a twitter campaign.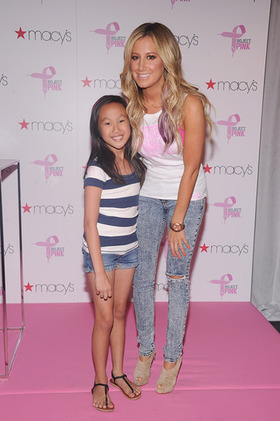 Macy's and PUMA encouraged fans and customers alike to get involved and spread the message of Project Pink. Fans lined up to buy Project Pink gear and to meet Ashley in person and take photos with her (the sale of Project Pink gears goes to the organization which is chosen at the end of the Project Pink initiative, up to $120,000). Local salon, Dramatics NYC, was on-hand to offer attendees looking to show their support (temporary) pink hair streaks courtesy of the summer's hottest color trend, hair chalking.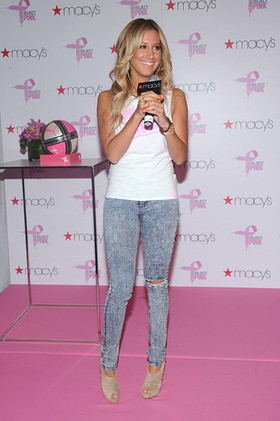 Find out more here.