Last week, nine months pregnant Vanessa Lachey got to indulge her expecting sweet tooth with Edy's Slow Churned Light Ice Cream – and help charity.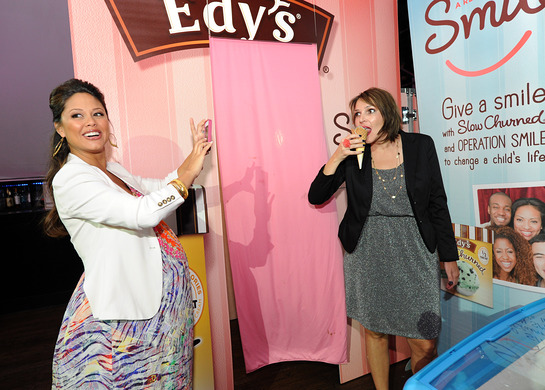 The mama-to-be made a special appearance in NY to help support the brand's "A Reason to Smile" initiative where $5 is donated to Operation Smile for every Dreyer's Slow Churned "ice cream smile" photo that is uploaded to Facebook.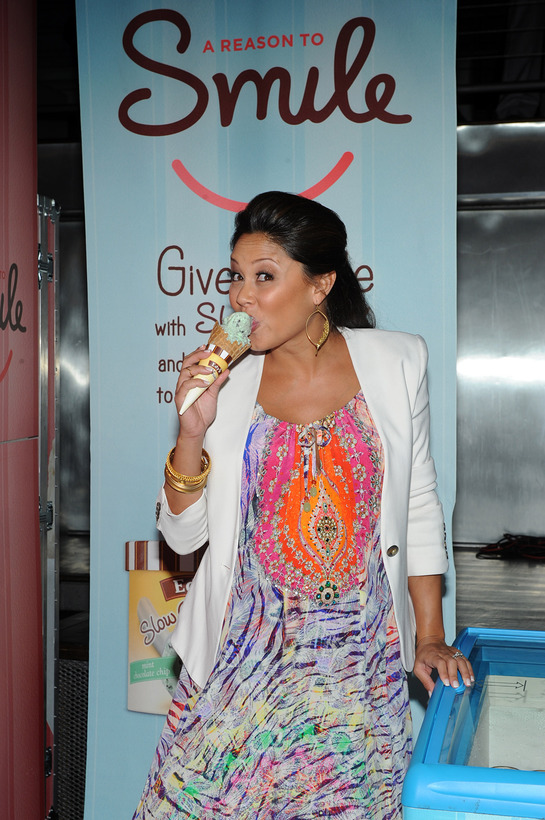 Vanessa's favorite flavor? Mint chocolate chip. And she was able to indulge in this craving without any guilt – because the brand's Slow Churned line has 1/2 the fat and 1/3 fewer calories than regular ice cream.