By Misty Schwartz on
On Sunday August 26, 2012 Paula Labaredas (The Last Eve, Showgirls, The Wiseguys) will host the one-year anniversary celebration for Pierre Garden Restaurant to benefit Alicia's House Food Pantry.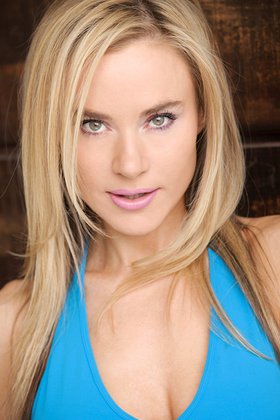 "A Taste of The Mediterranean" includes: complimentary one of a kind appetizers by Chef Sedric and champagne, all natural energy drinks by Zenify, chocolates by Chocolato, gift bags by Plush Salon, and entertainment by Shams: Fire & Water Goddess.

Pierre Garden is the ultimate expression of what a French restaurant should be. Pierre Garden represents a convergence of different styles and experiences. The restaurant has been described as trans-generational: an expression of the evolution of cuisines, menus, service and ambiance that have characterized the history of French dining experience in this country. Pierre Garden creates the highest quality dining experience in what is one of the greatest indoor spaces in Glendale. Without projecting stilted formality, Pierre Garden creates an ambiance filled with warmth buoyancy and lightheartedness of the French spirit. Stop in and try out our selections of wines from around the world in a friendly and interactive atmosphere.
Thanks to supporters, in 2011 Alicia's House fed 4728 families, 17,616 people, and distributed 194,450 pounds of food. This year – with the economy the way it is – the organization has seen an increase of over 28% in the amount of individuals it is helping. Alicia's House is totally supported by donations from individuals, businesses, and various fundraisers. All of the money raised goes directly to feed the hungry and run the pantry; no one at Alicia's House is paid.
It is their mission to ensure that their quality program continues to make a difference in the lives of people they serve. To maintain this caliber of service they need your help. For more information on Alicia's House Food Pantry, please visit www.aliciashousefoodpantry.wordpress.com.
Pierre Garden
145 N. Maryland Ave.
Glendale, CA 91206
(818) 551-5455
Located only 10 minutes from Hollywood
Press/Media Check In: 1:00
Red Carpet: 1:30
Complimentary Parking & Admission