The London premiere of Ewan McGregor and Naomi Watts' new film, The Impossible, will benefit a charity set up to help victims of the devastating 2004 Asian Tsunami.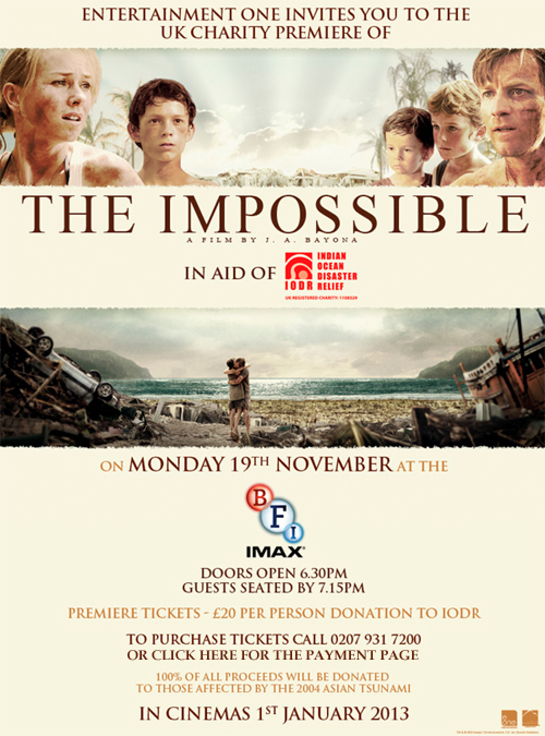 Indian Ocean Disaster Relief works to alleviate the suffering of communities in the Indian Ocean region, through the provision of sustainable education and training programs that improve the capacity of local organizations and enhance the livelihoods of vulnerable children and young people.
The Impossible tells the story of a family affected by the disaster, and the premiere – which will be attended by the stars and director of the movie – will take place at the BFI Imax Cinema in London on November 19.
"Indian Ocean Disaster Relief are delighted to be appointed as the official charity partner for the U.K. charity premiere of The Impossible," said IODR founder and chairman Tony Matharu. "The story running through the heart of this film was an actuality for many of the children and young people we continue to support. The narrative objectives of this film mirror those of Iodr, highlighting many of the issues faced by those we support, both bringing and maintaining attention on their continued plight."
Tickets to the premiere cost £20, and more information can be found here.