The Emmy-winning daytime series, The Doctors, welcomes Hollywood actress, mother, and wife of actor John Travolta, Kelly Preston, in an exclusive first interview on the tragic circumstances surrounding her teenage son's passing in 2009.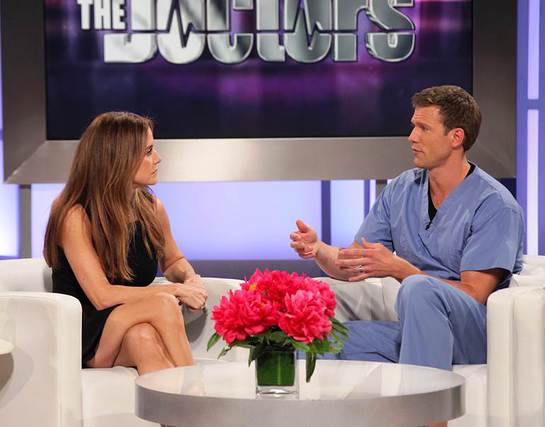 For the first time on camera, Preston opens-up about Jett Travolta's medical conditions and what she and her husband feel are the factors that lead to their son's disabilities.
The interview airs on November 21.
In response to media reports immediately following her son's passing, Preston cautions, "do not believe a lot of the things you read." Preston went on to say, "[Jett] was autistic. He had seizures, and when he was very young, he had Kawasaki syndrome."
The actress visited The Doctors to advocate the health benefits of eating organically and diminishing the widespread use of pesticides and chemicals in consumer products and commercial foods, which Preston believes are contributors to the rising rates of disease and autism in children. Preston also takes The Doctors' cameras behind-the-scenes at Alternative Laboratories for a rare look at how organic products are made. Her goal is to empower parents with information to live an organic lifestyle and to remind everyone that choosing organic food is not about getting more nutrients; it's about getting less chemicals.
In the exclusive interview, Preston said she believed the autism and seizures that contributed to the accident which ultimately took Jett's life, were caused by a collection of factors that included Kawasaki Syndrome, complications from her "fast and hard" labor, and the use of antibiotics while breast feeding. The antibiotics, Preston says, "gave [Jet] thrush," an infection of Candida yeast, which some studies have linked with the symptoms of autism.
The Doctors weigh-in on the controversial topic of autism and also speak with Preston about her recent pregnancy, dropping the baby weight, and how her family's life has changed with the addition of Benjamin, now 2-years-old. The Doctors also shares never-before-seen home video of Kelly Preston and husband John Travolta with Benjamin.