A host of celebrities have been showing their artistic side for charity by taking part in this year's National Doodle Day.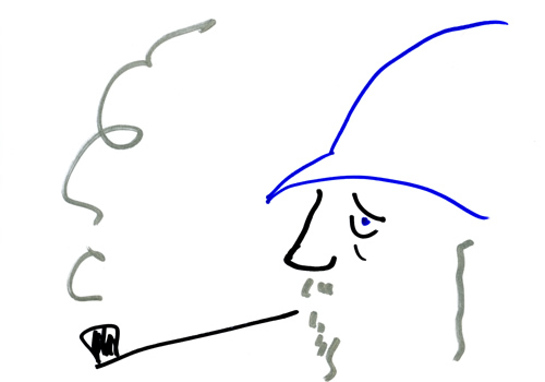 Doodles by famous faces including Sir Ian McKellen, Mary Berry, Hugh Bonneville, James Nesbitt, Rita Ora, Michael Sheen, Lorraine Kelly, Sir Terry Wogan, Joanna Lumley, Louis Smith, Matt Lucas, Gok Wan, Dev Patel, Alan Titchmarsh and Chris Tarrant will be auctioned on eBay from Friday 8 February (National Doodle Day). The auction will raise money for national charity Epilepsy Action.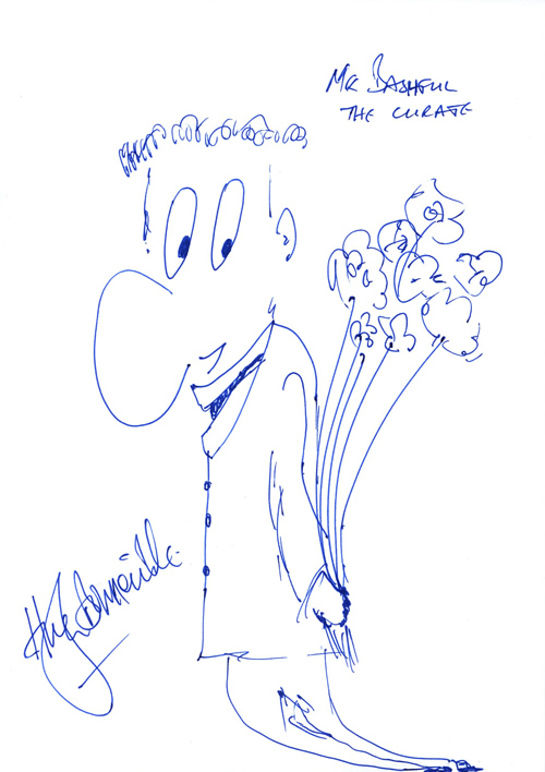 Also taking part are Joanna Lumley, Jo Brand, Jodie Marsh, John Hurt, Prunella Scales, Rolf Harris, Ben Kingsley, and many more.
National Doodle Day, which is supported by Dodo Pad, publishers of the original family 'doodle' diary, is now in its tenth year. It aims to get as many people doodling as possible to help support the 600,000 people across the UK with epilepsy. The celebrity doodle eBay auction will begin on National Doodle Day and will run for ten days until Sunday 17 February.
Over 1,000 celebrities have taken part in National Doodle Day since it began and members of the public can join them by doing their own doodle. This year, Epilepsy Action is inviting schools, workplaces and groups to 'do a doodle, donate a pound' with the chance of a prize for anyone taking part. Any school or group can register for an organiser's guide containing template doodle cards, posters, a doodle donation box and decorations for the event venue.
All schools entering the competition will have the chance to win £250 of equipment and resource vouchers and their nominated doodler will receive a 3D stuffed figure, custom made to look exactly like their doodle courtesy of Lucy Moose.
Groups and individuals can enter doodles into one of three categories – seven years and under, 8-16 years and 17 years and over. The winning doodlers will receive up to £150 worth of arts and crafts vouchers and a 3D custom-made figure of their doodle courtesy of Lucy Moose.
Certificates will be awarded in various age categories and all winners will have their work displayed in the doodle Hall of Fame on the National Doodle Day website.
Philippa Cartwright, fundraising events manager at Epilepsy Action, said: "National Doodle Day is always fantastic fun and every year we receive lots of wacky and wonderful doodles from celebrities and members of the public alike. Over £250,000 has been raised since the very first event in 2004, and taking just a few minutes of your day to get creative will help people who are affected by epilepsy and their families. Just £6 could support someone newly diagnosed with epilepsy, providing advice and information from our experts when they need it most.
"Absolutely anyone can take part so please get doodling with your schoolmates, friends, family or colleagues, or bid on your favourite celebrity doodle. It really will make all the difference in helping us to create a brighter future for people affected by epilepsy."
Individual entries should be drawn on an A5 piece of card and include name, age, telephone number and address on the back. Closing date for entries is Friday 8 March. There is a suggested minimum donation of £1 for each entry.
To order an organiser's guide or to enter the competition, visit www.nationaldoodleday.org.uk. To find out more about National Doodle Day, visit the website or call 0113 210 8800.
Epilepsy affects around one in every 100 people in the UK alone and 87 people are diagnosed with the condition every day. Each year Epilepsy Action directly helps over 1.1 million people through a range of services, including its Epilepsy Helpline freephone 0808 800 5050, branch network, specialist nurse scheme and award-winning website, www.epilepsy.org.uk.