Here is your chance to bid on a suitcase of goodies signed by some of your favourite stars.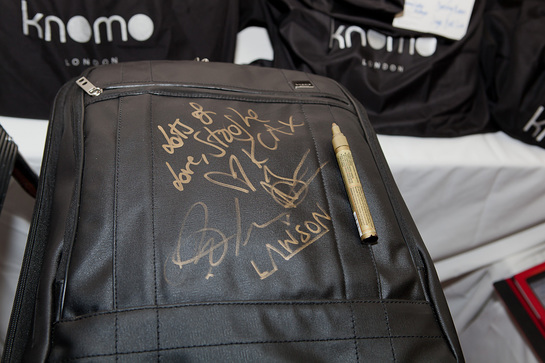 This Knomo suitcase was signed backstage by JLS, Tulisa, Stooshe, McFly, Lawson and DJ Fresh at the Key103 Jingleball at Manchester Arena on December 5th, 2012!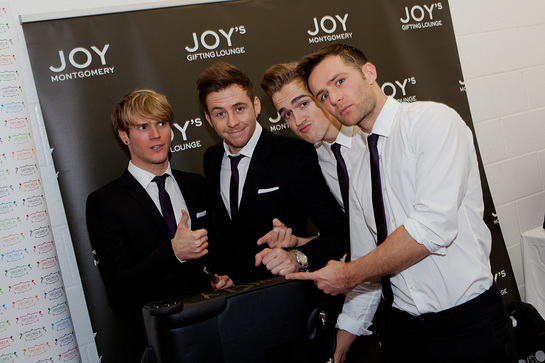 The 'Key 103 Jingleball' in Manchester was an all-star winter pop concert, where the biggest artists of 2012 performed their hits all on one stage. The suitcase was signed backstage at the concert, and is raising funds for Cash for Kids.
This suitcase is simply brimming with gifts from Knomo Bags, Urbanista Beauty Accessories, He-Shi fake tan, Storm watches and more!
Knomo London began in 2004 when three friends were climbing the corporate ladder and wondering why the bags of the day were wearing them down – neither keeping pace with technology nor playing well with their clothes. Today, as well as in Selfridges, you can find Knomo designs in 500 stores in 22 countries, holding its own with every detail, stitch, and space. Find out more at KnomoBags.com.
Filled with gifts galore, this Knomo wheelie flight-bag's full list of contents include a Storm Diamante Bezel watch, 'Lucy' necklace, Bare Minerals eye cream, eyeshadows, blusher, face and eye brightener. There's also a Pavoni leather mobile case, Knomo Kilkenny laptop bag, Urbanista rollers, barrel brush, powder brush, tweezers, nail file and lashes, along with some Body Shop shaving products.
Cash for Kids is the official charity of Key 103 & Magic 1152 and provides a helping hand to disabled and disadvantaged children across Greater Manchester. Find out more here.
To access the auction, visit Sellebrity.org.uk.