The Prince of Wales spoke this week of the increasing number of people turning to the Samaritans for help in the tough economic climate.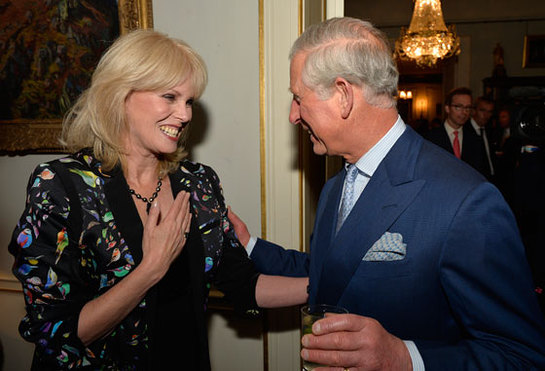 His Royal Highness, the charity's patron since 1999, spoke at a reception at Clarence House celebrating the organisation's 60th anniversary and looking to its future role.
He said it had "touched so many people's lives" over six decades and would "need to continue to evolve and meet the technological challenges of providing new services within the online environment".
He told an audience which included actress Joanna Lumley and Stephen Fry: "As I need scarcely tell you, our society is facing tough times and the Samaritans have already seen a significant increase in the demand for their services.
"More people die by suicide each year, can you believe this, than in road traffic accidents and in 2011 there were more than 6,000 suicides.
"With a further 130,000 attempted suicides that year, this is indeed an issue that we need to tackle and, as their patron, I want to continue to support the Samaritans who are at the forefront of supporting our country to do this."
The Prince spoke of people needing help, ranging from isolated farmers in rural areas to stressed urban workers and young people he had met through his Prince's Trust organisation.
The Samaritans was founded in 1953 by Dr Chad Varah and was the world's first 24-hour telephone helpline. Its aim is to reduce the number of people committing suicide in the UK, which stood at 6,045 in 2011.
The first call was made on 2nd November that year and since then it has expanded from one man and a telephone to an operation with 20,665 volunteers in 201 branches answering more than five million calls for help.
His Royal Highness spoke about its increasing use of email and text messaging to contact vulnerable people.
Actress and campaigner Ms Lumley, who celebrated her 67th birthday at the event, said it was "up to all of us" to help those in need like the original Good Samaritan in the Bible. "I think that what The Prince was saying was that the number of people so wretched they feel like ending their lives, and then those poor ones who do end their lives, it is absolutely horrifying," she said.
"And knowing that through the Samaritans – if they could have got to the Samaritans – the chances are they could… be talked down from such a position of hopelessness."
Ms Lumley told how she became a "pen pal" of Dr Varah, who died aged 95 in 2007, after he wrote "a letter of admiration" when she was a columnist for The Times. They only met when he was 90. She added that he would have been very proud of the organisation today.
Source: PrinceOfWales.gov.uk