By Steve Purcell on
An exhibition of photos taken by activist and star of "The Practice" Dylan McDermott will raise funds for a charity working to end violence against women.
Twenty five photos taken by McDermott in Kenya and the Congo are on show at the Avenue Art Gallery in Old Montreal in an exhibition titled "The Dylan Project: Make Some Noise, Stop Violence Against Women".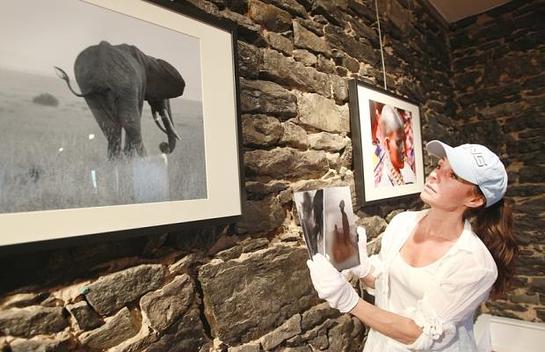 McDermott has been taking photos since 1986, and he has travelled to Congo, India, and the Philippines to photograph people in their natural environments.
"Sometimes I'm able to express myself with a picture or words that I'm not able to articulate vocally and I think that intrigues me," McDermott told YourObserver.com recently. "Stuff that maybe psychologically I'm not always aware of but then I'll take a picture or try to translate it in writing and I like that aspect."
On his trip to the Congo, he photographed women who had been raped.
"I like to get in there with real people and sort of document maybe some of their sorrow, heartbreak and certainly I do that with this exhibition."
Proceeds from sales of the signed photos (which range in price from $400 to $800 dollars) will go to V-Day, a global movement to end violence against women and girls.
The exhibition runs until the end of May. Visit www.avenueart.ca for more information.
Source: Montreal Gazette