Stars from television's Hollyoaks – Holly Weston, Jessica Forrest, Emmett Scanlan, Claire Cooper and Joe Tracini – were the special guests at a fun-filled family event, held on Tuesday 21 May 2013 to mark the first anniversary of the opening of Ronald McDonald House Manchester.
The flagship 60 bedroom House opened in May 2012 and over the last year has provided free 'home away from home' accommodation to more than 800 families who have children receiving treatment at Royal Manchester Children's Hospital.
To celebrate the first year of this special House, families and guests were treated to a delightful line-up of fun activities including a balloon race, face painting and arts and crafts.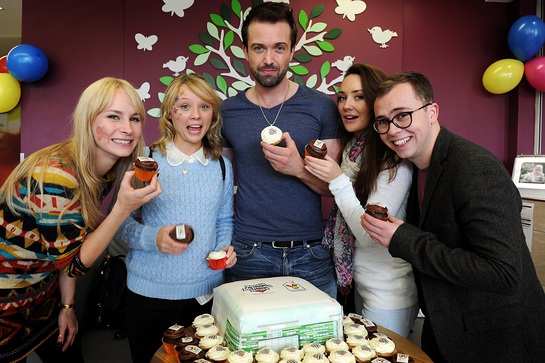 House Manager Mike Fairley says: "A bit of celebrity stardust added some welcome glitz to what was already a very special celebration. I was particularly pleased to see so many familiar faces who have been with us over the last year and to hear their stories. Everyone at Ronald McDonald House Manchester is looking forward to building on a memorable first year and to helping more families remain near their children when they are in hospital."
For more information about Ronald McDonald House Manchester visit www.rmhc.org.uk/manchester