Omaze.com and hip-hop legend, Nas have come together to offer one lucky winner, and a guest, VIP passes to the Governors Ball Music Festival.
Until May 31st, anyone can enter to win a chance to be flown to NYC and hang with Nas backstage, then galavant around summer's hottest music festival with VIP artist passes – so after you wake up from your dream experience with Nas, you can also check out Kanye, Kings Of Leon, and the rest of the all-star line-up.
The best part? Its all for an amazing cause: UNICEF's efforts to save and improve children's lives world wide. Anyone can enter to win this dream day by visiting Omaze.com and making a $10 donation to UINCEF.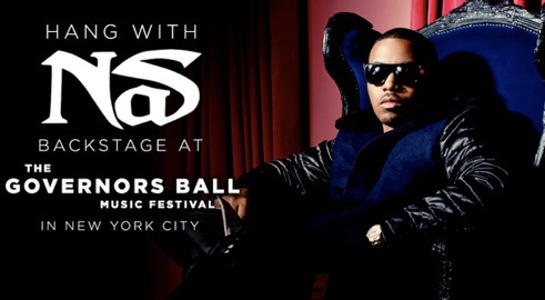 Omaze offers everyone the opportunity to engage in once-in-a-lifetime experiences with celebrities, athletes and the world's greatest thinkers with the proceeds benefiting a social cause. The process works similar to a charity raffle. The user-friendly site allows anyone to enter to win an Omaze experience of their choice by donating just $5 or $10. Once the deadline to enter for the experience passes, Omaze collects all the entries and selects the winners through a third party computer-generated random selection process. The proceeds are delivered to benefit a specific social cause. The goal of the campaign is clearly quantified and they track the impact overtime so participants can see how their donations are impacting lives.