Singer-songwriter Demi Lovato celebrated her 21st birthday yesterday (Tuesday, August 20) in Kenya on a Me to We Volunteer Trip.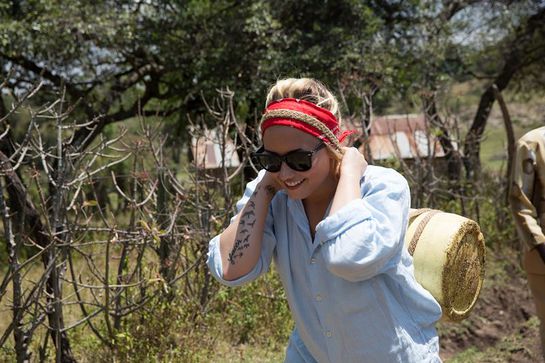 Lovato invited close friends and family to share in her birthday celebration in the Maasai Mara Region of Kenya. By way of background, Me to We Trips offers life changing international volunteer experiences for youth, school groups, adults, families and corporations to destinations around the world, including Kenya, India and Ecuador.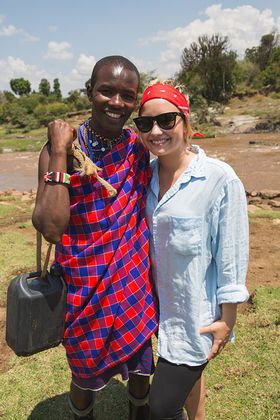 Demi, her friends, and family, are currently visiting and volunteering in communities supported by Me to We's charity partner, Free The Children, spending much of their time getting to know the local students and working alongside local community members to help build a new Free The Children school. Culture highlights include a sunset Safari, a traditional beading session with artisan Maasai Mamas, and a customary water walk in which many young women her age endure in parts of Kenya, trekking for hours each day to collect water for their families.
"With 21 being a milestone birthday, I wanted a memorable and meaningful way to celebrate, rather than throw a big birthday bash," said Demi Lovato. "I knew traveling with Me to We and volunteering with Free The Children would give me the opportunity to have a life-changing experience I would never forget, with the people closest to me. Also having worked with the organization over this past year it's been great to see first-hand the wonderful work that is being done as a result of all the incredible efforts of young people around the nation."
"Demi has been such a generous supporter of Free The Children. We couldn't be more excited to have her travel to Kenya this summer and celebrate her 21st birthday with us," said Craig Kielburger, co-founder of Free The Children and Me to We. "On behalf of the entire team, Happy Birthday, Demi! As they say in Swahili, 'Asante Sana' for all of your generous support you continue to provide to our organization. We hope this year is your best year yet!"
Demi has made special appearances and performed at Free The Children's stadium-sized youth empowerment and educational event, We Day. She has already raised more than $50,000 for Free The Children's international development projects through the DEMI LOVATO online Charity Boutique as well as through her celebrity guest appearance on the CBS game show, The Price is Right.
Source: PR Newswire