Tickets for the 4th Annual Cox Charities Benefit Concert featuring Grammy Award winner and Virginia native Jason Mraz will go on sale this Friday, August 23, 2013 at 10:00am.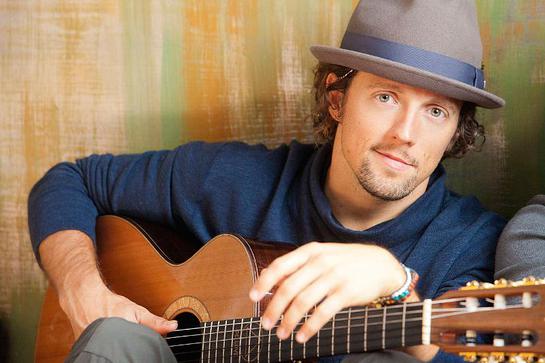 The concert will be held on Saturday, October 19th at 8:00pm at Chrysler Hall in Norfolk. Tickets can be purchased at Ticketmaster.com.
Cox Charities will use all proceeds from the concert to award grants to qualified non-profit organizations that provide educational programs focused on promoting youth education especially through science, technology, mentoring, and literacy. Past grant recipients have included: Arc of the Virginia Peninsula, The Up Center, YWCA of South Hampton Roads, Chesapeake Health Investment Program (CHIP), Young Audiences of Virginia, Children's Harbor and REACH.
Cox Charities, the charitable giving and philanthropic arm of Cox Communications Virginia, proudly supports non-profit organizations in the Hampton Roads, Roanoke, Fairfax County and Fredericksburg communities of Virginia. Cox Charities provides financial support in the form of grants to qualified organizations that provide educational programs designed to further the academic achievement and development of young people through science and technology, mentoring, literacy, and other areas promoting youth and education.
More information about Cox Charities and the organizations it supports can be found at www.coxcharities.org.
"I consider my life a testament to the importance of investing in our youth. From an early age, youth organizations and caring mentors taught me the value of education. It has been the key to my personal success," said Gary McCollum, SVP and general manager for Cox Virginia. "I'm excited that an evening of fun and musical entertainment from Richmond native Jason Mraz will benefit the young people in Cox communities throughout Virginia and help them reach their highest potential. Cox Charities is thrilled to welcome the 2013 People's Choice Award winner for Pop Male Artist of the Year to Hampton Roads for this great event."
Since 2009, Cox has donated nearly $325,000 to 42 organizations serving children in Virginia through Cox Charities.
Source: PR Newswire