North Shore Animal League America, the world's largest no-kill animal rescue and adoption organization, will hold its annual Animal League America Celebrity Gala on Friday, November 22nd at 7 p.m. at the Waldorf Astoria New York.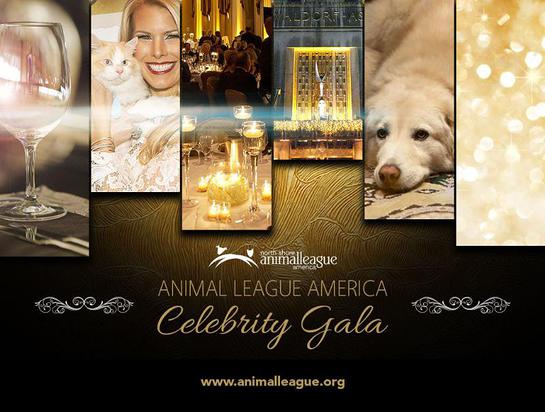 Highlighting the life-saving efforts of Animal League America, this annual event will also launch Animal League America's largest life-saving project in history – Bianca's Furry Friends Adoption & Wellness Center, named in memoriam of Beth & Howard Stern's beloved Bulldog, Bianca.
The Gala will support Animal League America's ever-expanding no-kill mission with all proceeds from the event dedicated to Bianca's Furry Friends. This 14,000-square-foot, state-of-the-art Feline Adoption & Wellness Center will enable Animal League America to rescue many more animals by adding a second floor to the existing shelter that will host a cage-free environment for felines, a Feline Behavior Department, Grooming Facilities, Kitten Adoption Playrooms, Feline Medical Exam Rooms and Isolation, Treatment and Recovery Areas.
Animal advocate and Rachael's Rescue founder Rachael Ray will be honored for her life-saving work while host Peter Rosenberg moderates the night, featuring entertaining performances by Dixie Chicks Lead Singer Natalie Maines, Comedian Tom Cotter and America's Got Talent Sensation Kid the Wiz.
For more information about Animal League America's Celebrity Gala and to purchase tickets, visit www.animalleague.org.