The stars have come out for an Online Holiday Auction to stop NYU's expansion plan.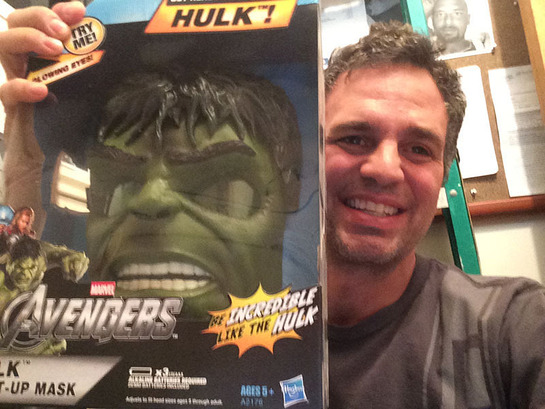 This holiday season, how would you like to have dessert and drinks with Cynthia Nixon and her wife Christine Marinoni? Have lunch with Bill Moyers, Fran Lebowitz or Lewis Lapham? "Hulk Out" with a signed mask and set of figurines from Mark Ruffalo? Go on a two-hour shopping expedition, to curate your pantry and spice collection, with Top Chef's Padma Lakshmi? Play basketball with John Leguizamo? Get a signed copy of Bianca Jagger's 'Arts for Human Rights' event catalogue? Get a book signed by E.L. Doctorow, a manuscript page from Philip Glass, an uncorrected galley of Art Spiegelman's Maus, Vol.1, an Alex Katz print, a photograph of William S. Burroughs by Gary Indiana, a painting by actor Joel Grey, signed copies of all Eric Bogosian's published works, or a signed personal photo by Matthew Modine from the set of Full Metal Jacket? Become the owner of the rare Omas fountain pen that former US Poet Laureate and Pulitzer Prize winner Philip Levine used to write The Mercy? Snap up a poster signed by Edward Norton?
Hang a gorgeous Carol Friedman photograph of Iggy Pop on your living room wall, tour the best hamburger restaurants in the East Village, or have a private makeup application lesson with Hollywood makeup artist Nicki Ledermann (Boardwalk Empire, Side Effects)?
Get your hands on these lots and more in an online auction to help fund the struggle that NYU Faculty Against the Sexton Plan (NYUFASP) and Village residents and supporters are waging against NYU's ruinous 2031 expansion plan — a project that will crush the Village. The auction lasts until December 18th.
"I can think of no worthier cause than saving the Village from overdevelopment. This neighborhood is one of the most iconic parts of the City and precisely what makes New York so special," said Padma Lakshmi.
Actor Matthew Modine, 30 years a Villager, said, "NYU has moved from being a friendly neighbor to a power hungry, land grabbing, politician buying, bullying Scrooge. I encourage everyone that loves the Village to lend their support and voice to protecting this beloved oasis of Manhattan."
Nearly 170 individuals and businesses have donated items to the auction, which range in value from $25. to $8,000. The silent online auction started yesterday, December 9 and ends December 18.
Bidders will base their choices on a range of pictures and descriptions of each item, and will be notified by email when they are outbid.
Access the auction here.