In conjunction with the 15th Annual B. Riley & Co. Investor Conference, the Sugar Ray Leonard Foundation will be hosting the 5th Annual "Big Fighters, Big Cause" Charity Fight Night & Auction to benefit the Sugar Ray Leonard Foundation in its support of Juvenile Diabetes research.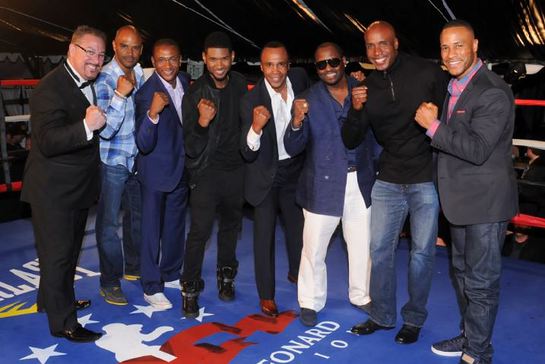 The prestigious invitation-only event anticipates a targeted audience of 1,500 guests, comprised of C-suite executives from nearly 200 public companies across a range of sectors, leading institutional investors, high net worth individuals, financial services professionals, celebrities, sports legends, and other high profile individuals.
The Sugar Ray Leonard Foundation was launched by boxing legend and six-time world champion Sugar Ray Leonard. The mission of the Sugar Ray Leonard Foundation (SRLF) is to find a cure for diabetes and its complications through the support of research.
WHEN Tuesday, May 20, 2014 from 5 pm – 10 pm
WHERE Santa Monica Pier
CONTACT Aileen M. Martinez
Interim Executive Director, Sugar Ray Leonard Foundation
P (310) 425-4760

E SugarRayLeonardFoundation@gmail.com