A host of stars celebrated the success of youngsters who have turned their lives around thanks to The Prince's Trust during the annual Celebrate Success Awards last week.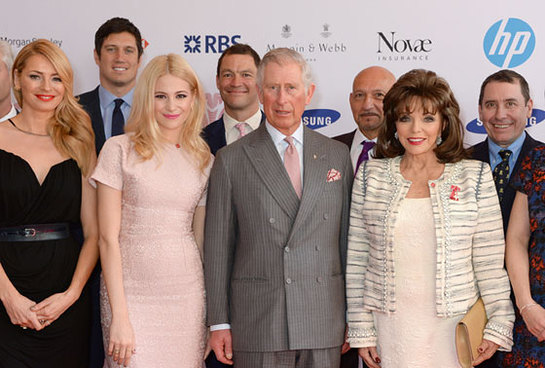 Actress Joan Collins orchestrated a group of Hollywood celebrities, singers, TV presenters and entertainers into a selfie shot during the event.
The image captured actors Dominic West, Sir Ben Kingsley and Jeremy Irons, singer Pixie Lott, X Factor winner Sam Bailey and musician Jools Holland.
The celebrities had gathered for the Celebrate Success Awards, hosted by TV duo Ant and Dec, which championed those who have succeeded against the odds with help from The Prince's Trust.
The inspirational awards highlight the achievements of those who have turned their lives around thanks to The Prince's Trust.
Prince Charles founded the charity in 1976 with his severance pay from the navy.
Among those recognised at the awards ceremony, staged at the Odeon Leicester Square in London's West End, was Carly Williams, 21, from Weston-super-Mare who was presented with the Samsung young achiever of the year award.
After 13 years in care she struggled to live independently, shut herself off from the world and needed medication to help with depression.
But today, Carly is studying social work at Sheffield University and is brimming with confidence after completing the Trust's Team Programme.
Other awards categories honoured those who had achieved in the community, studies and in business and enterprise.
Collins later praised The Prince's Trust: "I've been involved for some time I think it's an admirable charity. Prince Charles has helped thousands of people get on the ladder of life.
"It's much more difficult for young people than when I was starting – there's much more competition for jobs."
Source: PrinceOfWales.gov.uk