The Prince of Wales and The Duchess of Cornwall this week officially opened the Chelsea Children's Hospital.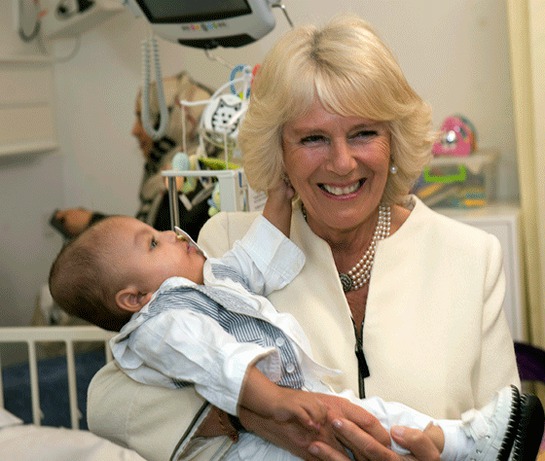 They chatted to hospital staff, patients and parents as they toured the facility, which cares for more than 75,000 children a year

.
Their Royal Highnesses also had a go at operating the hospital's "da Vinci"
robot, the UK's first surgical arm dedicated to babies and children. The arm enables operations to be carried out with more intricacy and less damage and scarring to tissue.



The Duchess of Cornwall had most success at the helm of the £1 million state-of-the-art surgical arm, which moves in a way which mimics the human wrist but with more precision. She was soon able to master the device, as a doctor joked: "The patient is alive!"


The Prince of Wales however quickly gave up after struggling to get the hang of the mechanism. Their Royal Highnesses were both delighted to be presented with certificates of competence in surgical training.
During the tour of the hospital, The Prince and The Duchess were greeted by a number of young patients and their parents at the hospital, which was created through a redevelopment of paediatric services at the Chelsea and Westminster Hospital NHS Foundation Trust.


Source: www.princeofwales.gov.uk