The Prince of Wales, Patron of Safer London Foundation, hosted a reception at Clarence House last week for young people, distinguished guests and volunteers to celebrate the work of the charity.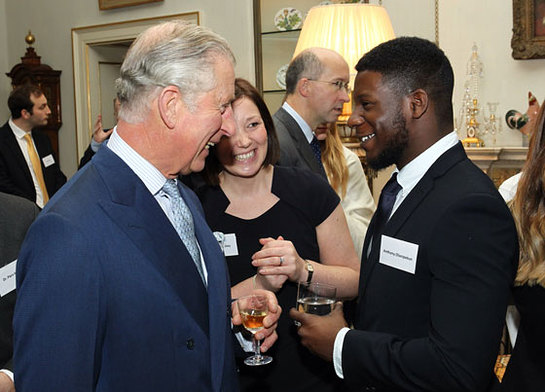 Safer London deliver projects and programmes that prevent crime, support crime victims and promote community safety. They prioritise work with young people to prevent and reduce serious youth violence and violence against women and girls.
Among those present at the reception were some of Safer London's high profile supporters, including the Metropolitan Police Commissioner Sir Bernard Hogan-Howe and the Deputy Mayor for Policing and Crime in London Stephen Greenhalgh.
Speaking after the event, Safer London Foundation Chief Executive Claire Hubberstey said: "Children and young people across London face very real issues. It is vital these young people have somewhere they can turn and someone to talk to, where they do not feel judged."
She continued: "We work tirelessly to ensure that the voices of young people are heard. I am incredibly proud of all the team at Safer London Foundation and today is a fantastic way to celebrate their work and the achievements of the young people we support."
"It has been a great year so far for Safer London, having been shortlisted for two prestigious Children and Young People Now Awards and we are extremely grateful to His Royal Highness Prince Charles for hosting this event at Clarence House."
Source: www.princeofwales.gov.uk