Nick Jonas, Gavin DeGraw, Jerry Lewis, Harvey Keitel, Whitney Cummings and Brian Williams – who served as the evening's host – were a few of the many supporters at the inaugural The Lincoln Awards: A Concert for Veterans & the Military Family held this week at the John F. Kennedy Center for the Performing Arts Concert Hall in Washington DC.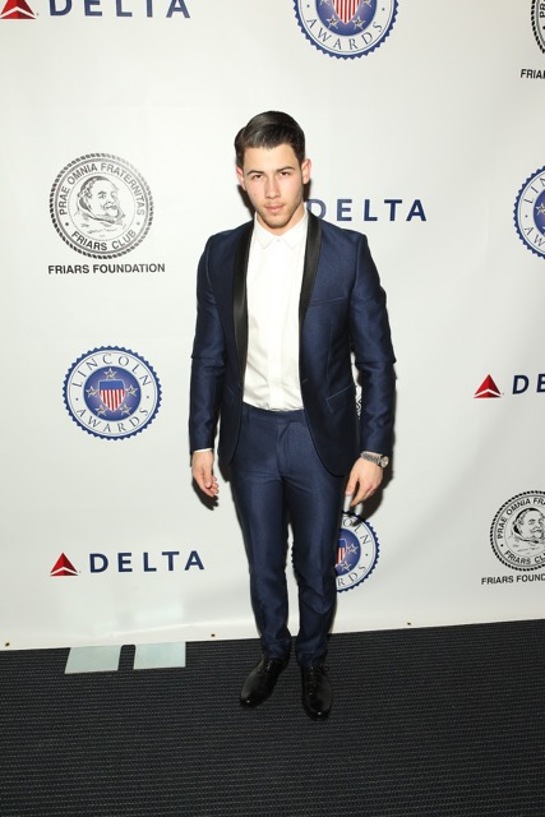 The Lincoln Awards are presented by the Friars Club through its philanthropic arm, The Friars Foundation, to celebrate outstanding achievement and excellence in providing opportunities and support to our nation's veterans and military families.
The celebration began with a dinner to award the first class of 10 Lincoln Award winners, followed by a concert featuring performances by Nick Jonas, Gavin DeGraw, Aloe Blacc, the American Military Spouses Choir, Arturo Sandoval, Gregory Porter, Jon Bernthal, Rhiannon Giddens, The Lone Bellow and Whitney Cummings. The evening also included special welcomes from Dr. Jill Biden, David Rubenstein, Harvey Keitel, Jerry Lewis, Miss America Kira Kazantsev and Rob Riggle. PBS will exclusively air the national prime-time broadcast of the first-ever musical special The Lincoln Awards: A Concert for Veterans & the Military Family in May 2015.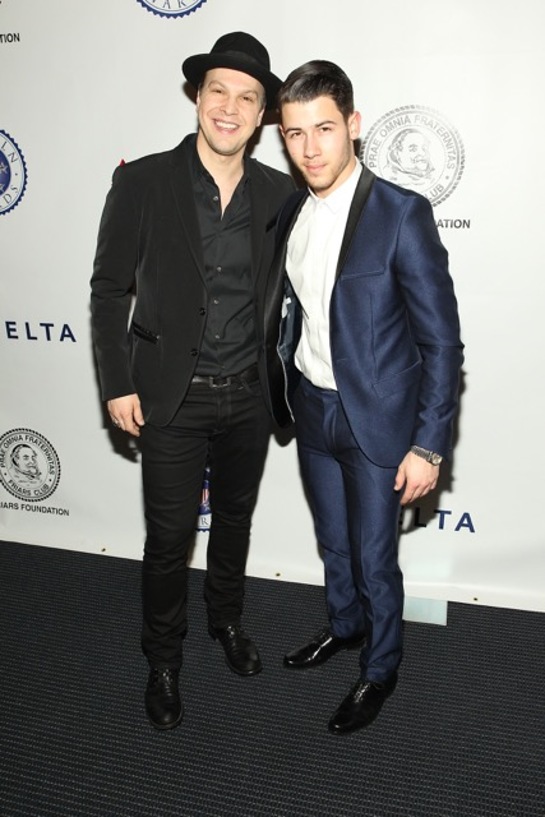 Generous support for The Lincoln Awards is provided by Leonard Wilf, founder of the Haven From the Storm Foundation, established to support returning service people, address the particular problems faced by vets today, aid in their recovery and provide assistance for their re-entry back into productive society. Wilf is also volunteer Chairman of The Friars Foundation Gift of Laughter for Wounded Warriors Program. Delta Air Lines is the official airline partner of The Lincoln Awards.
More information about The Lincoln Awards and this year's honorees can be found at www.thelincolnawards.org.