The Ebola crisis remains a deadly epidemic in West Africa and a continued threat to the world. This past October, philanthropist and entrepreneur, Paul G. Allen committed $100 million to stop the spread of Ebola and launched a public initiative called #TackleEbola to engage people from around the world to support the cause.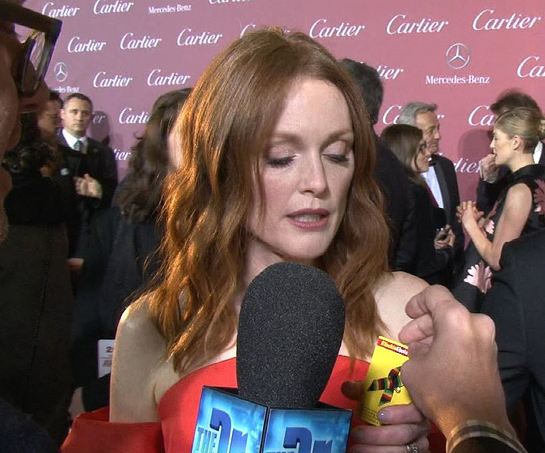 Recently, to further the goal of raising awareness and funds, an awareness ribbon was introduced to give people a way to show support for the heroes on the ground working to stop the Ebola crisis. The colors of the #TackleEbola ribbon are inspired by the flags of the West African nations most significantly impacted by the outbreak: Guinea, Liberia and Sierra Leone.
Social media provides another platform to support the cause through dedicated pages on Facebook (TackleEbola) and Twitter (tackleebola), where users can add a digital ribbon to their profile picture.
Initially launched at the United Nations in late December, the #TackleEbola ribbon is being rolled out at a series of high-profile events in order to maximize public impact. They include celebrity-attended award shows, film festivals, galas and other red-carpet events, as well as television entertainment and talk shows.
During the month of January, the #TackleEbola ribbon will be a featured element at the current Super Bowl champion Seahawks' playoff games hosted at CenturyLink in Seattle. Beyond sports and entertainment, expect to see the ribbon worn by government leaders, world leaders and corporate executives at events tied to the State of the Union and the World Economic Forum.
According to the World Health Organization (WHO), Ebola is one of the deadliest viruses known to humankind, and the current outbreak is the largest in history, according to the U.S. Centers for Disease Control and Prevention (CDC). Ebola, previously known as Ebola hemorrhagic fever, was first discovered in 1976 near the Ebola River in the Democratic Republic of the Congo.
In the current outbreak, more than 20,400 cases of Ebola infection have been reported in Guinea, Liberia and Sierra Leone. At least 20 cases have been treated in Europe and the U.S., many of them health and aid workers who contracted Ebola in West Africa and were transported back to their home countries for treatment. To date, over, 8,000 people are reported to have died from the current Ebola epidemic, most in West Africa.
Ebola is not spread through water or air, and cannot be transmitted by a handshake or a hug alone. It is spread through direct contact with blood or body fluids including saliva and sweat, and can also be spread through direct contact with objects, such as clothes, bedding, syringes or medical equipment, that have been contaminated with the virus. While experimental drugs to treat Ebola have shown strong promise, such as ZMapp, there is currently no vaccine to prevent the disease. In December, Time Magazine identified its 2014 Person of the Year as the doctors, nurses and others fighting Ebola through "tireless acts of courage and mercy."
The repercussions of Ebola have been as devastating as the disease itself. According to the UN Children's Fund, as many as 10,000 orphans in West Africa have lost parents to the Ebola virus, many of whom are stigmatized or shunned by their own extended families and communities. The UN World Food Programme warns that half a million people in Guinea, Liberia and Sierra Leone are going hungry, a figure that could reach one million by March if food supplies do not improve. Fear of the disease has disrupted farm operations and local markets, compounded by border closures and quarantines.
To obtain the #TackleEbola ribbon, and to donate to a variety of projects and organizations, please visit www.TackleEbola.org.