Jessica Alba's eco-friendly family and baby product company, The Honest Company, might still be fairly new, but it has already started making a difference.
Last year, her company donated over $41,000 to The MaxLove Project, a non-profit organization that raises money and awareness for childhood cancers and life threatening illnesses.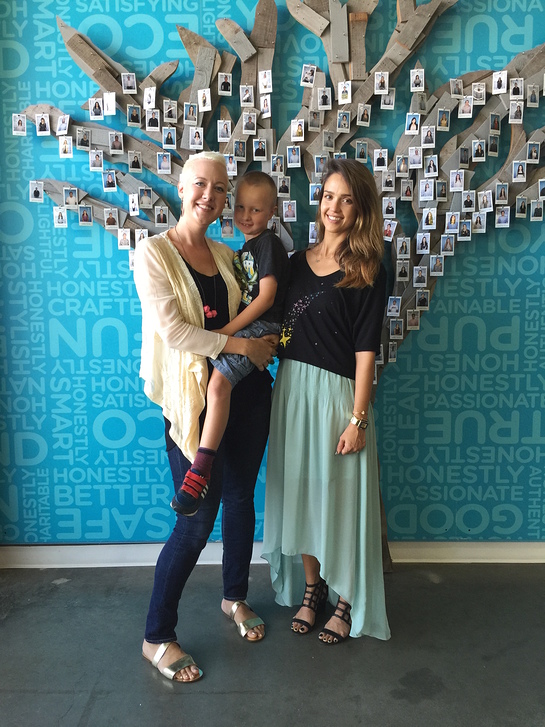 The Honest Company, founded Alba and Christopher Gavigan, is best known for its beautiful, eco-friendly baby products and its philanthropic mission.
In honor of National Childhood Cancer Awareness Month (September), The Honest Company partnered up with MaxLove Project to help SuperKids fighting childhood cancers thrive against the odds, and empower families fighting childhood cancers and life-threatening conditions. The Honest Company donated $1 to the MaxLove Project for every Instagram post, Twitter tweet or Facebook post in conjunction with the hashtag #HonestLovesMax during the month of September. The final numbers are now in – and, this social media campaign raised a grand total of $31,442 for the 'Fierce Foods Academy' offered through the MaxLove Project.
A major highlight of this social media campaign was also all of the awareness it also helped create for the MaxLove Project and for pediatric cancer overall — generating more than 20 million impressions on social media. Twitter received more than 18,000 tweets containing the hashtag, #HonestLovesMax. Facebook and Instagram both produced more than 6,000 hashtags of #HonestLovesMax each. The entire campaign brought in more than 20 million impressions on social media, which included support from many celebrities such as Jimmy Kimmel, Melissa Joan Hart, Leah Remini, Kid President, Theo Rossi, Emily Van Camp, Elizabeth Berkley, Rodney Atkins, Michelle Monaghan and Michael Ornstein.
An additional $10,000 was also donated to the MaxLove Project when it was selected as the "charity of choice" by Jessica Alba, from her work on a recent fashion campaign.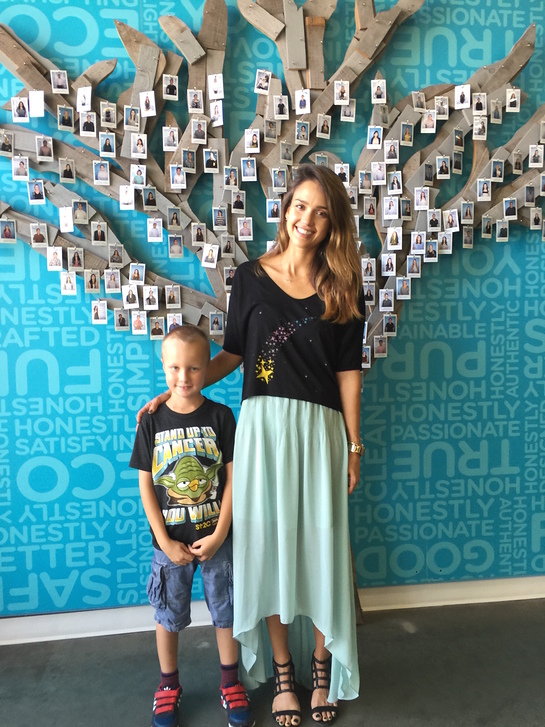 The money donated to the MaxLove Project will support the 'Fierce Foods Academy'. The Fierce Foods Academy is a powerful resource that allows children and families to develop their own healthy, sustainable and, of course, delicious anticancer nutritional strategies while also fostering a broader community of "fierce foodies." The Fierce Foods Academy honors each individual's and family's nutritional goals by providing members with practical cooking skills, nutritional shopping literacy, and evidenced-based nutritional principles. The Fierce Foods Academy features kick starter kits featuring anticancer kitchen essentials and coupons, filmed cooking classes (helping extend the nutritional education to the families the company serves nationally), and the initiation of the "Broth Bank" (an initiative to extend homemade healing broth to kids in need fighting life-threatening illnesses).
"The MaxLove team and the pediatric cancer community we serve are so honored and deeply grateful to have this tremendous support from The Honest Company. We are all well aware that environmental stewardship is key in the fight against pediatric cancers and Honest is not just stepping up to provide access to healthy nontoxic products for the home, but they're also giving voice to our cause, and have truly supported our efforts to help children thrive against tremendous odds," said Audra Wilford, Chief Hope Officer, Co-founder of MaxLove Project and MaxLove Brand.