The Duke and Duchess of Cambridge toured charitable projects in South London last week on the last day of engagements for The Duchess before she gives birth to the couple's second child.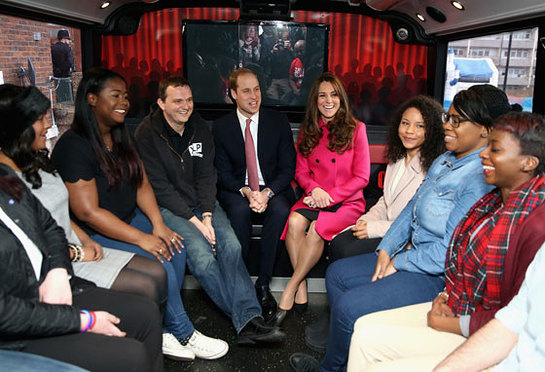 Their Royal Highnesses visited the Stephen Lawrence Centre and then projects run by the charity XLP (eXceL Project).
The couple watched acts who had all successfully completed an arts programme run by XLP.
Sitting in the front row of Christ Church in Gipsy Hill, the Royal couple were entertained by successive acts and groups.
XLP's staff and volunteers work in communities helping to meet the social, educational and behavioural needs of young people – 1,800 a week, with some on the verge of exclusion from school.
Their efforts help troubled teenagers to stay in the classroom and give them the opportunity to reassess their lives.
Later, crowds cheered as The Duke and Duchess arrived on the Hazel Grove estate in nearby Sydenham to visit XLP's bus project and mobile recording studio – an old police riot van that had been reconditioned by the MTV show Pimp My Ride.
The Royal couple had begun their day by visiting the Stephen Lawrence Centre in Deptford, South London, which helps young people break into the professions.
Source: DukeAndDuchessOfCambridge.org