Lifestyle brand Cheeky and celebrity chef Mario Batali are joining forces to help end hunger in America.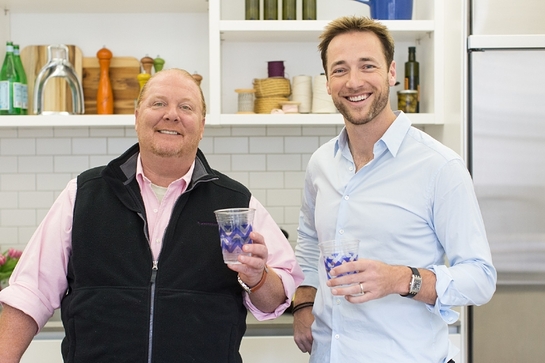 Batali will serve as Cheeky's Chief Culinary Ambassador, inspiring consumers to choose Cheeky products as a way of giving back. For every Cheeky item purchased at Target, the brand's exclusive retailer, Cheeky helps donate a meal through a partnership with Feeding America, the nation's leading hunger-relief organization.
Cheeky launched in November 2014, with a collection of colorful one-time-use tableware. When Batali heard about the brand, he immediately recognized an opportunity to help redefine the traditionally boring paper plate and end hunger. Known for his upbeat cheeky personality and long-term commitment to hunger relief, Batali is the perfect partner for Cheeky. Among his good works, Batali serves on the board of the Food Bank For New York City and the entertainment council for Feeding America.
Cheeky Founder and CEO PJ Brice believes fellow entrepreneur Batali will play a significant role driving Cheeky's impact. "We are thrilled to partner with one of the most respected and recognized chefs today," says Brice. "Chef Batali is a wonderful addition to our Cheeky family, and together we will make hunger relief a top priority."
"As a chef, the issue of hunger has always been near to my heart, said Batali. "To me, food is so much more than nourishment — it is love; it is hope for a happier life and a better future. I am honored to partner with Cheeky to find new ways to help all of us give back each and every day."
Cheeky and Batali are making it possible for consumers to have fun while making a meaningful contribution to people in need. In the company's first 15 weeks, Cheeky donated one million meals and is quickly approaching two million.