Susan Sarandon has arrived in Nepal to help victims of the devastating earthquakes that hit the country.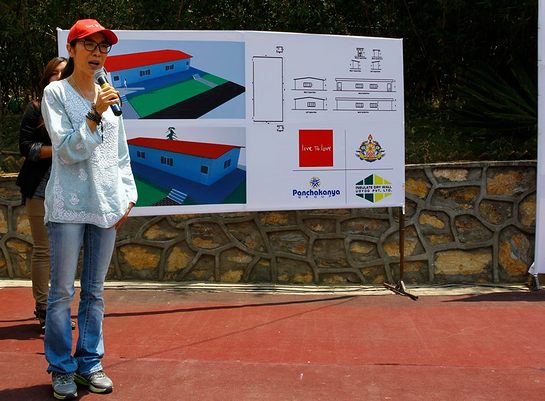 The actress is visiting with Live To Love International, and is following a visit by Michelle Yeoh last week.
Sarandon is encouraging tourists to keep visiting Nepal to ensure the country's tourism industry survives.
"It is important to emphasize that by the fall, when monsoon ends, people should make their reservations now if they want to help and they want to come and visit because it is very, very important to keep all these jobs alive," said Sarandon. "I think that would be the next wave – to think of Nepal not as an ongoing disaster, but as a country that has found its way back and has many monuments that haven't fallen and many beautiful areas that can be still safe to trek."
Last week, Michelle Yeoh – a Live To Love ambassador – announced the construction of community halls, in a collaboration with on-ground partners like the Panchakanya group and the Drukpa Kung Fu Nuns, to house victims of the Nepal earthquakes, a crucial need as monsoon season nears and dry shelter becomes scarce.