Jessica and Jerry Seinfeld hosted the 9th-Annual Baby Buggy Bedtime Bash this week at Victorian Gardens at Wollman Rink in Central Park.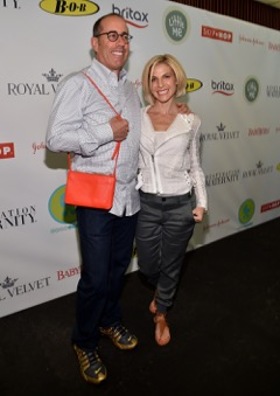 The evening raised more than $530,000 – an all-time high for the event – to support Baby Buggy's work. Additional guests included Olivia Capone Myers (Style Director for Destination Maternity and 2015 Bedtime Bash Event Committee Member), Jeff Gordon, Sara Gore, Desiree Gruber and Kyle MacLachlan, Norah O'Donnell, Daphne Oz, Ali Wentworth and 2015 Bedtime Bash Event Committee members Veronica Swanson Beard, Jordana Blitz, Rachel Blumenthal, Jennifer Carlston, Wendy Cherwin, Samantha Cohen, Florinka Pesenti and more.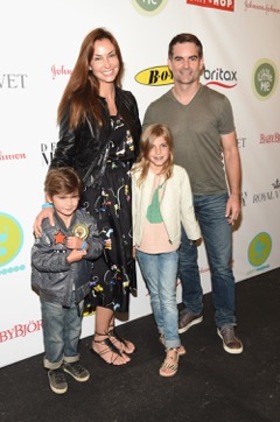 Baby Buggy welcomed more than 100 fathers and families to the Bedtime Bash from three Fatherhood network sites – the Bronx Fatherhood Program, Father's First Program in The Rockaways and Forestdale's Fathering Initiative in Central Queens – as VIP guests. These programs provide low-income fathers with the support and training they need to be strong and stable caregivers for their children. Baby Buggy provides dads enrolled in these important programs with essential items such as diapers and cribs to be used as incentives while simultaneously ensuring the health and safety of their children.
Founded by Jessica Seinfeld in 2001, Baby Buggy takes an innovative, child-focused approach to curbing generational poverty. By tying access to critical child gear items to parental enrollment in anti-poverty programs, Baby Buggy provides for the safety and health of a child while parents get the long-term support they need to help lift the family out of poverty. To date, Baby Buggy has provided over 8.5 million items to more than 139 anti-poverty program sites in 17 markets. For more information, visit www.babybuggy.org or follow @loverecycled on Twitter and Instagram.