The Prostate Cancer Foundation is throwing a one-two punch to knock out prostate cancer for good with the recent production of a public service announcement featuring boxing legend and five-time heavyweight champion of the world Evander Holyfield.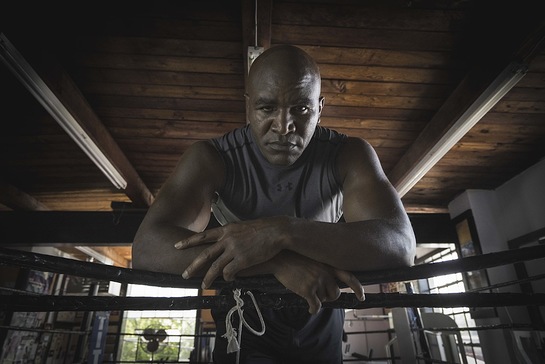 The message encourages African-American men to get regularly checked for prostate cancer because they are more than twice as likely to develop this disease than any other type of cancer.
To learn more about prostate cancer, visit pcf.org.
The public service announcement features Holyfield in his natural element — the boxing ring — as he tells his story of perseverance in the ring and in life. The piece showcases that while strength, speed and stamina can be drawn upon to beat an opponent in the ring, other resources must be used when fighting an unseen force like prostate cancer – an opponent that could wind up causing a fight for life.
"We are excited to launch such an important national awareness message with Evander's involvement," said Barbara J. Parsky, senior vice president and chief marketing officer of the Prostate Cancer Foundation. "Regular screenings are vital because prostate cancer is 100 percent treatable if detected early. With Evander's help in getting this message out, we can work towards ending prostate cancer for good."
"It takes a truly strong man to face prostate cancer head on," said Holyfield. "Don't put off getting checked because you're trying to be tough. Encourage your fathers, brothers, sons and friends to go the distance and get checked."
Holyfield donated his time and prestige on the project through Team Holyfield – his nonprofit organization – while Providence-based multidisciplinary brand culture and communications firm (add)ventures donated its creative talents to conceptualize and film the public service announcement, which will drive national awareness for this important message for African American men.