Ocean activists and influentials gathered on the rooftop of the Gansevoort Park Avenue on Wednesday, June 24 for the 1st Annual Nautica Oceana City & Sea Party.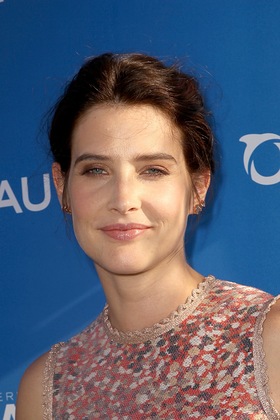 The event benefited Oceana, the largest international advocacy organization focused solely on ocean conservation and highlighted Oceana's efforts to protect marine habitat and biodiversity and the launch of its recent campaign to Save the Oceans and Feed the World.
The evening also spotlighted the commitment of leading global lifestyle brand Nautica, a corporate partner of Oceana's since 2008. The event also receieved generous support from Discovery Channel, and also acted as a celebratory kick-off to Discovery's annual Shark Week beginning July 5. Media partner Manhattan Magazine provided additional sponsorship.
The evening's hosts, Cobie Smulders (Avengers, How I Met Your Mother) and Alexandra Cousteau (Oceana Senior Advisor) welcomed guests and encouraged attendees to join and support Oceana's efforts to save the oceans and feed the world. A National Geographic Emerging Explorer and renowned storyteller, Alexandra spoke of her family's marine legacy and thanked the event's partners for their dedication to the world's oceans. She noted, "As I carry on the Cousteau's tradition of advocating for water issues, I am proud to stand with Oceana as they work to protect the oceans for future generations."
Other celebrity attendees included Alexis Witt (MSNBC), Sasheer Zamata (SNL), Leslie Lopez (Power), David Rasche (In the Loop, Men in Black 3, Veep), Eric West (Benjamin Button, World War Z), Tashiana Washington (Gimmie the Loot ), Ty Hickson (Gimmie the Loot), designer Miguelina Gambaccini and Scott Gomez of the NJ Devils.
As the sun set over the New York City skyline, guests were treated to appetizers and drinks, plus special water infused cocktails from elit by Stolichnaya. DJ Guillaume Viau also maintained the energy during the evening with a live set. Attendees were also given a chance to pose with marine-inspired props on the 'blue carpet,' including shark hoodies and hats.