One of the world's greatest rock bands are helping music therapy charity Nordoff Robbins celebrate its 40th anniversary.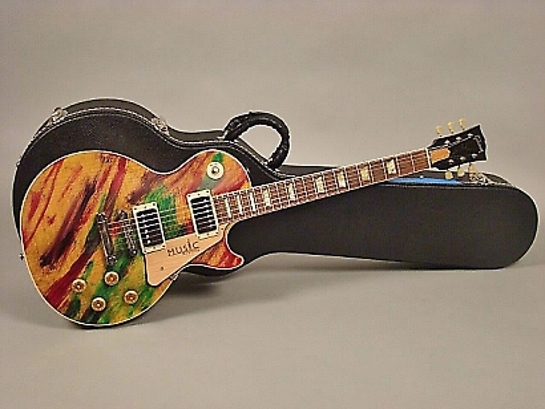 U2 has donated a massive package to be auctioned at the O2 Silver Clef Awards on July 3.
The package includes:
4

VIP

party package tickets for one of the band's upcoming shows at the London O2 Arena, which includes:
◦ Premium reserved price level 1 ticket
◦ Pre-show buffet dinner and bar
◦ U2 Tour

VIP

gift (not available for public sale)
◦ One parking space
◦ On-site

VIP

concierge
Signed vinyl copy of The Joshua Tree by all four members of the band.
A framed gold disc of The Joshua Tree (1987).
A signed Gibson Les Paul Music Rising guitar. The guitar will be hand signed by all four members of U2 after having been played during a show on the current iNNONCENCE + eXPERIENCE Tour by The Edge, with photographic verification of the date and song during which it was played.
A private, exclusive tour of the stage and production given by The Edge personally.
The guitar will be presented by The Edge during the stage tour on the night of the show at the London O2 Arena.
Please see the terms and conditions for full details of the prize. This entire Lot is being auctioned at the O2 Silver Clef Awards on Friday 3 July and this is your chance to pre-bid prior to the awards. (Please note that the Lot will still be auctioned live at the Awards on the day).
The Gibson Les Paul Music Rising guitar is a special instrument. Only 14 were ever offered to the general public.
In 2005 the Southern United States were devastated by one of the fiercest hurricanes in history — "Katrina". With staggering ferocity, "Katrina" destroyed all in her path, and leveled much of New Orleans in the process.


Following a visit to New Orleans in November 2005, U2's The Edge announced the unveiling of Music Rising, a campaign to raise funds to replace the lost instruments and accessories of the musicians affected by the hurricanes that devastated the Gulf Coast region.


Lead partner Gibson Guitars spearheaded the initial effort by collaborating on the design, manufacture and sale of an exclusive Gibson guitar with all proceeds going directly to the Music Rising program. The instrument captures the essence of the Gulf Coast's musical tradition. All proceeds benefited Music Rising.


The Gibson Music Rising guitar features hand-painted designs using the colors of Mardi Gras. Each guitar is individually painted and handmade so no two are alike. All of the usual plastic parts (back plate, pick guard, toggle cover, truss rod cover) have been replaced by woods from the States affected by the hurricanes and the Music Rising logo, exclusive to this guitar, is etched into the pick guard.
To find out more about the auction and make a bid, click here.