An exclusive art auction featuring extraordinary chairs and fine artwork from top designers, celebrities, artists, and tastemakers took place in Los Angeles last week.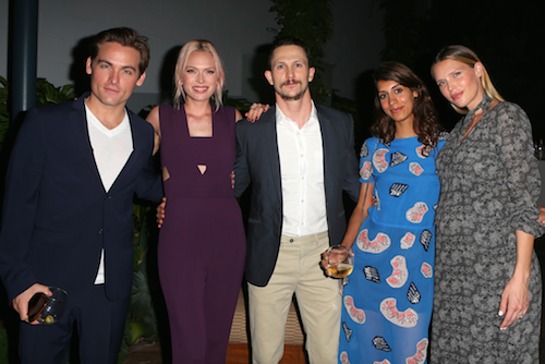 Proceeds from this event will benefit the Los Angeles LBGT Center's work with youth experiencing homelessness.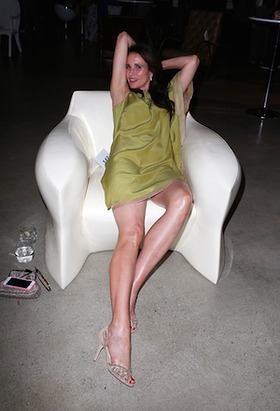 Among the stars who attended included Kevin Zegers (Gracepoint, The Colony), Tracey Bregman (The Young and the Restless), Willie Garson (White Collar, Sex and the City), George Kotsiopoulos (E! Channel's Fashion Police), Andie MacDowell (Cedar Cove, Magic Mike XXL), Sara Rue (Impastor), Kirsten Vangsness (Criminal Minds), Diane Warren (Award Winning Songwriter), Sara Foster (Barely Famous, 90210), Erin Foster (Barely Famous), Mimi Rogers (NCIS), Lolita Davidovich (True Detective, The Longest Ride), Mircea Monroe (Impastor, Hart of Dixie), and Jonathan Tucker (Justified).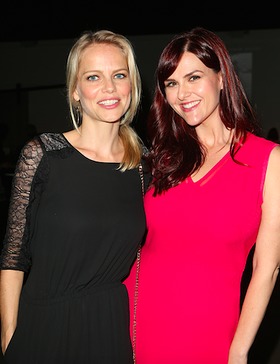 Highlights of the evening, held at the The Washbow on Thursday, included
• A glowing and pregnant Sara Foster attended the charity auction along with her sister and fellow Barely Famous star Erin Foster.
• Sara Rue arrived with fellow Impastor co-star and charity advocate Mircea Monroe.
• Justified's Jonathan Tucker attended alongside his wife Tara Ahamed Tucker.
• True Detective star Lolita Davidovich brought her husband and daughter along and the family won two velvet chairs by Jeff Hitchcock, a directors chair from Big Bang Theory as well as a hidden set of first class Delta Airlines tickets.
• Additional celeb attendees and winners include Mimi Rogers (NCIS) who bid on the custom tufted ottoman by Jeff Hitchcock and Dominique Vorillan "Cuba" Photograph as well as Cedar Cove and Magic Mike XXL star Andi MacDowell who won the Thanet Rocking Chair and Diane Arlovs "Mae West".