Earlier this week, the International Myeloma Foundation presented the 9th Annual Comedy Celebration at The Wilshire Ebell Theatre & Club in Los Angeles.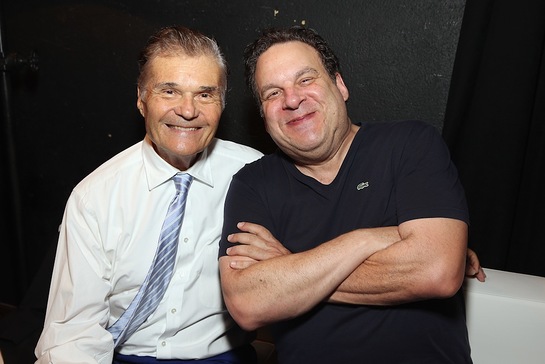 Hosted by Fred Willard, the comedy show featured hilarious sets by Jeff Garlin, Tig Notaro, Heather McDonald, Andy Kindler, and Tony Award-winning ventriloquist Jay Johnson. The evening concluded with a special musical performance by Late Show with David Letterman's Paul Shaffer. The renowned band leader ended his set with the dance hit he co-wrote, "It's Raining Men," featuring Fred Willard, Tig Notaro and Heather McDonald as his background singers.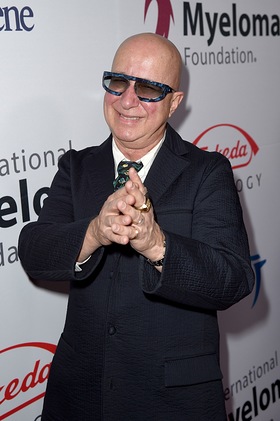 Attendees included Alex Meneses (NBC's Hot & Bothered, Everybody Loves Raymond), Edie McClurg (Mike & Molly, Frozen), Howard Hesseman(Mike & Molly, Head of the Class), Izzy Diaz (NBC's Hot & Bothered), Jadyn Douglas (NBC's Hot & Bothered), Jay Huguley (Treme, True Detective), John Glover (The Good Wife), Lesley Nicol (Downton Abbey), Maggie Wheeler (Californication, Everybody Loves Raymond), Nikki Moore (Blue Line), Shalita Grant (NCIS: New Orleans), Event Chair Loraine Boyle, Dr. Brian Durie (IMF Chair), Susie Novis (IMF President), and more.
Proceeds from the event benefit the Peter Boyle Research Fund and support the Black Swan Research Initiative (BSRI), IMF's innovative approach to finding a cure for myeloma, the second most common blood cancer. Renowned actor Peter Boyle died in late 2006 after a four year battle with myeloma. Through laughter, this event honors Boyle and raises money for research to find a cure.