North Shore Animal League America, the world's largest no-kill animal rescue and adoption organization, held its annual Celebrity Gala on Friday, November 20th at The Pierre Hotel in New York City.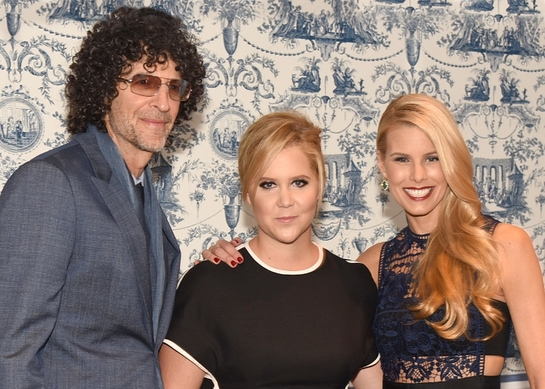 The evening included a wonderful group of attendees from all sectors of New York's animal-loving community. Comedian Lisa Lampanelli served as host for the evening, and Emmy-award winner Amy Schumer took the stage for a special performance. Singers Wilson Phillips completed the evening with a mini concert.
Among the "bold face names" to stride the red carpet, Celebrity Cook, TV Host and Published Author, Rachael Ray; Raquel Castro of "Empire;" David Castro of "Shadow Hunters;" New York Yankees play-by-play TV announcer and ESPN radio host Michael Kay; Michael's wife, broadcast journalist Jodi Applegate; Director, Producer, ABC Channel's "All My Children" Star, Ricky Goldin; President & CEO of The Hallmark Channel, Bill Abbott; Published Author and TV Personality, Carole Radziwill; President and CEO of Forbes Family Trust, LLC, Keith Bloomfield; Professional Equestrian and philanthropist, Georgina Bloomberg; WPIX-11 weather anchor Linda Church; TV producer, entertainer and comedian, Brian Balthazar; WPIX Evening News Anchor Tamsen Fadal; and well-known actress Floriana Lima to name a few.
Four compassionate students from across the country were honored with Animal League America's Crystal Collar Award, presented by Animal League America Volunteer, Foster Parent and National Spokesperson, Beth Stern, for their outstanding work saving the lives of animals through their involvement in the Mutt-i-gree's Movement. In one case the Ambassadors work is credited with bringing a kill shelter down to a virtually no-kill shelter. In addition all the Ambassadors are actively involved in NSAL's mission to rescue, nurture, adopt and educate as they spread message of the importance of rescue and adoption to their peers and their communities. All of these outstanding students have been involved with the Mutt-i-gree's Curriculum and are shining examples for the future of animal welfare. The honorees were:
Ragan Fletcher of Bixby, Oklahoma

Layne Meek of Ashland, Kentucky

Gracie Kate Lee of Clinton, Arkansas

Madalyn Pennington of Bee Branch, Arkansas
Among the other highlights of the evening was a video montage of the more than 200 kittens and cats Beth and Howard Stern have fostered over the years as well as a Reflections video focusing on some of the important work done by Animal League America over the past 12 months.
The Gala supports North Shore Animal League America's ever-expanding no-kill mission with all proceeds from the event dedicated to Bianca's Furry Friends Feline Adoption Center. This 14,000-square-foot, state-of-the-art facility will enable Animal League America to rescue many more animals by adding a second floor to the existing shelter that will host a cage-free, natural living environment for felines. In addition, this expansion to the shelter will open up space on the first floor to increase the number of dogs we take in and enrich their lives. Overall, this project will enable them to provide the best quality of life for all the animals in their care while they await adoption into loving homes.