Platinum award winning singer Katie Melua, Soprano star Laura Wright, X-Factor winner Ben Haenow and singer, songwriter and producer Lemar all took to the stage to perform at the Young Voices Gala last week, which raised £75k for music therapy charity Nordoff Robbins.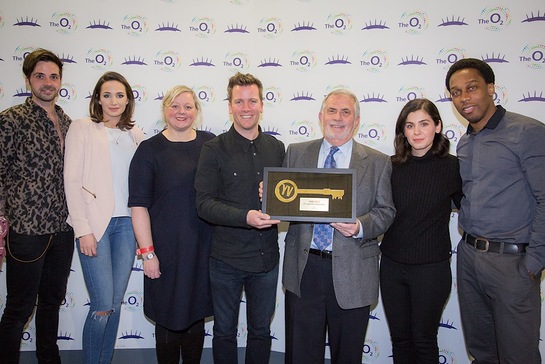 Young Voices, the world's largest Children's choir organisation, is now celebrating its 20th year of providing unrivalled musical experiences across the UK. To mark this very special occassion, they named Nordoff Robbins Charity Partner for the 2016 concert series.
Last week over 8 thousand children and their dedicated teachers came together to perform in a special gala celebration and were joined by renowned artists, friends and family, all raising awareness and funds for Nordoff Robbins.
"I was delighted to perform at the Gala event to celebrate the work both Young Voices and Nordoff Robbins do," said Katie Melua. "We all know that music can have a profound effect on people's lives, sometimes all it takes is 3 and a half minutes to change your day for the better and there are so many incredible stories to demonstrate this from within Nordoff Robbins and Young Voices."
Ambassador Laura Wright added: "I am honoured to have taken part in the Young Voices Gala. As a long standing Ambassador for Nordoff Robbins and a dedicated believer in the power of what they do, I am thrilled to have been part of this event. To see two musically-focused organisations join together and celebrate their work in delivering music to people in their own unique ways is really special; music is such a wonderful tool, and both Young Voices and Nordoff Robbins give so much to so many through it."
Source: Nordoff Robbins