THE (RED) Supper took place in NYC last week, hosted by Mario Batali and Anthony Bourdain.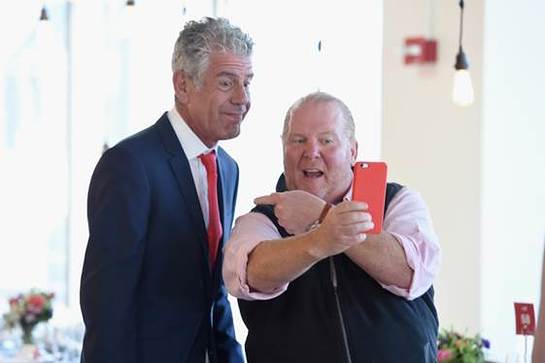 The exclusive dinner kicked off the EAT (RED) campaign, a month-long initiative to raise money in support of the fight against AIDS. Celebrity guests such as Jonathan Cheban, John Batiste and David Burtka indulged in a three course dinner, each carefully paired with glasses of Josh Cellars wine.
"The (RED) Supper is anything but your average charity dinner. It's the only culinary event where guests get to eat an unbelievable family-style meal paired with Josh Cellars Wine, interact directly with the chefs, drink (BELVEDERE)RED cocktails and (BILLECART-SALMON)RED champagne, rock out to fantastic live music, receive tips at the table from the biggest food Instagrammers and participate in a live art installation!" said Mario Batali.