Last week in Los Angeles, the ASPCA (The American Society for the Prevention of Cruelty to Animals) honored actresses Beth Behrs ("2 Broke Girls") and Sarah Hyland ("Modern Family").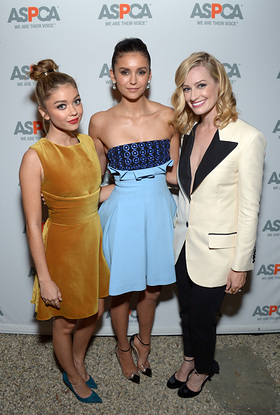 Behrs was presented with the 2016 ASPCA Compassion Award for her extraordinary commitment of time and effort she has dedicated to directly impact the lives of vulnerable and victimized animals. Hyland received the ASPCA Voice for Animals Award recognizing her work in increasing awareness and inspiring action on behalf of animals in crisis. Proceeds from the event supported the launch of the organization's new Los Angeles Mobile Spay/Neuter Clinic.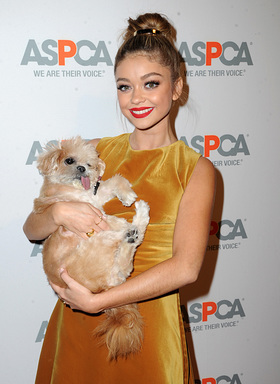 The event, hosted by Kathy Taggares, featured music by DJ Saint Clair. Nina Dobrev and Jennifer Coolidge presented to a packed crowd including ASPCA President and CEO Matt Bershadker, Rudy Dobrev, Dean Geyer, Michael Gladis, Brad Go, Greer Grammer, Lizzy Greene, Chandler Kinney, Marnie the Dog, Kayla Maisonet, Matthew Moy, Jillian Murray, Michael Nardelli, Michael Patrick King, Hugh Sheridan, Sophie Simmons, Harely Quinn Smith, Keith Stanfield, Katie Stevens and more.