Marlee Matlin, Camryn Manheim, and Dancing With The Stars' Sasha Farber and Emma Slater were among the 200 guests who joined Nyle DiMarco at the launch of The Nyle DiMarco Foundation (NDF) "Love and Language" campaign on Tuesday night at the Sofitel Hotel.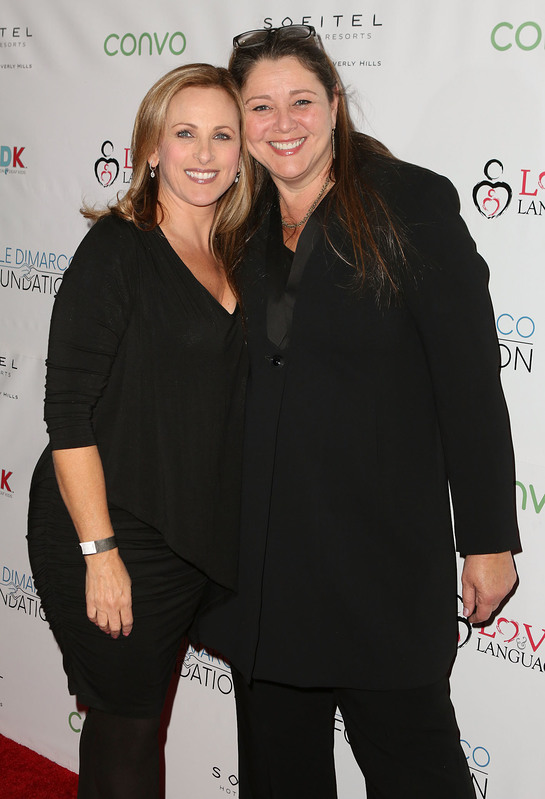 NDF teamed with Convo to launch its campaign with the mission of ending language delay and deprivation amongst Deaf children by promoting kindergarten ready literacy. Less than 15% of hard of hearing and less than 6% of Deaf children in grades K through 12 can read and write proficiently.
The Nyle DiMarco Foundation, a non-profit organization, adopted "Love and Language" as its kickoff campaign to highlight giving deaf children access to learn language from the start. NDF is working closely with its partner, LEAD-K, (Language Equality and Acquisition for Deaf Kids for Kindergarten-readiness), a national coalition, to pass legislation in each state that focuses on early language acquisition for deaf and hard of hearing children from birth to age 5. To date, legislation has been successfully passed in three states including California, with 23 more states on the verge of passing similar legislation. Funds raised at the event will go toward the organization's effort of pushing policies that end language delay and deprivation by working with parents and educators on language development milestones. NDF also aims to set up a worldwide resource network for parents with Deaf children everywhere to connect and get the support they need.
Convo Communication, a Deaf-owned company that develops communication solutions for Deaf and Hard-of-Hearing people joins as the lead sponsor for the evening. The philosophies and values of Convo and The Nyle DiMarco Foundation are closely aligned as the two entities strongly believe in giving back to the Deaf community and embracing our natural sign language. Like DiMarco, the founders and leaders of Convo were once Deaf children.
Nyle DiMarco is an actor, model and advocate who is also fourth generation deaf. In 2015, he was named the winner of America's Next Top Model — the only deaf contestant in the show's history, and the second male to ever win. In the spring of 2016, DiMarco was named the winner of Season 22 of the Emmy nominated ABC hit series Dancing with the Stars and most recently made a guest appearance on Difficult People starring Billy Eichner for Hulu.