Cycle for Survival, the movement to beat rare cancers, raised $34 million in 2017 through its indoor team cycling events — the most raised in a single year in the history of the movement.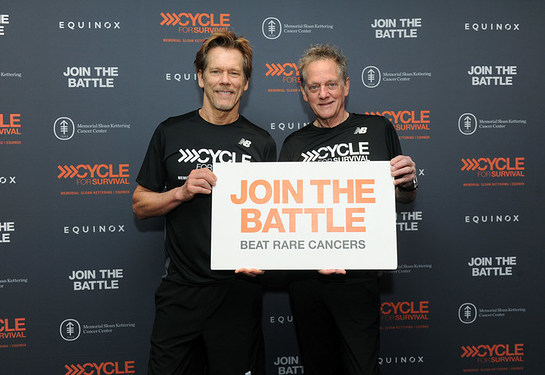 Cycle for Survival's overall fundraising total since it started in 2007 is $140 million, of which $110 million was raised in the past four years. 100 percent of every dollar is allocated within six months to groundbreaking rare cancer research and clinical trials led by Memorial Sloan-Kettering Cancer Center, which owns and operates Cycle for Survival.
Cycle for Survival's events were held in 16 cities across the country, each with rides led by world-class instructors from Equinox, the founding partner of the movement. In 2017, events took place in February and March in Boston; Bethesda, Md.; Chicago; Dallas; Greenwich, Conn.; Huntington Beach, Calif.; Long Island, N.Y.; Los Angeles; Miami; New York; Palo Alto, Calif.; Paramus, N.J.; San Francisco; Seattle; Summit, N.J.; and Washington, D.C.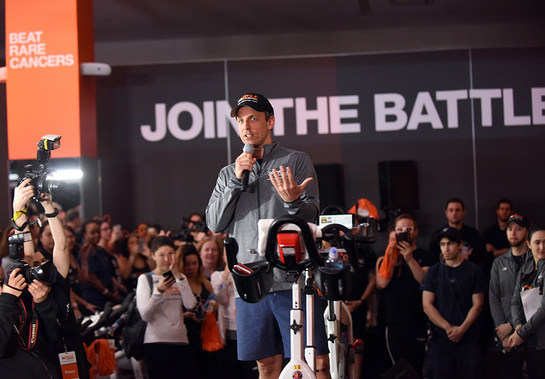 Sponsors contributed greatly to the events: smartwater is the official hydration sponsor, New Balance is the official apparel sponsor and ICAP donates annually with a generous fundraising match.
Reaching significant fundraising milestones year after year, Cycle for Survival continues to earn recognition as the fastest-growing athletic fundraising event in the country. Other record-breaking statistics this year include:
• More than 31,000 participants — including rare cancer survivors, patients, doctors, researchers, caregivers and supporters — rode in 2017.
• More than 200,000 individuals donated to support the cause.
• Corporate participation grew with more than 800 company teams involved; dedicated events were held for the finance, media and real estate industries.
Participants this year included Seth Meyers, host of Late Night with Seth Meyers; Michael and Kevin Bacon of musical group The Bacon Brothers; Victor Cruz, NFL wide receiver; Alysia Reiner, actress; David Basche, actor; Mena Suvari, actress; AC Green, former NBA player; Bart Scott, CBS Sports NFL analyst and former NFL player; Shannon Miller, seven-time Olympic medalist; and more.
The Cycle for Survival community is dedicated to supporting innovative research that is changing the way cancer is diagnosed and treated. About half of all Americans with cancer have rare forms of the disease, which include brain, ovarian, pancreatic, leukemia, lymphoma, all pediatric cancers and many others. Rare cancer research is typically underfunded — often leaving patients with few or no proven treatment options. As doctors and researchers pursue new treatments, Cycle for Survival provides urgently needed funding. To read about research breakthroughs made possible because of Cycle for Survival funding, go to www.cycleforsurvival.org/what-you-fund.
Visit www.cycleforsurvival.org to learn more about Cycle for Survival.