Edward R. Matthews, CEO of ADAPT Community Network, announced that ADAPT will participate in their 7th consecutive Achilles Hope and Possibility race, hosted by New York Road Runners and Achilles International in Central Park.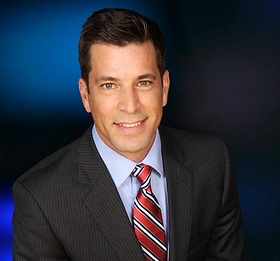 FOX 5 News Anchors Steve Lacy & Dari Alexander are this year's ADAPT Team Captains. The ADAPT team regularly has nearly 200 participants, representing families, individuals and supporters with varying disabilities. This race is the only race in New York City open to people of all abilities. There are 7,500 overall participants in the race.
Steve Lacy is the anchor of the "FOX 5 News at 5PM" and "FOX 5 News at 10PM" at WNYW-TV, the Fox Television flagship station in New York City. He has been in this role since January of 2013. Previously, he co-anchored "Good Day Wakeup" and "Good Day Early Call" on Fox 5, weekdays from 4:30 a.m. – 7 a.m. He also reported for "Good Day New York" with Greg Kelly and Rosanna Scotto. Lacy joined FOX 5 in August of 2011 from WCVB-TV in Boston, where he was co-anchor of the weekend "EyeOpener" and general assignment reporter. Prior to his time in Boston, Lacy anchored the morning and noon newscasts at WWLP-TV in Springfield, Massachusetts. You can follow Steve on Twitter @stevenlacy.
New York native Dari Alexander anchors the "FOX 5 News At 5 PM" and the "FOX 5 News at 10 PM" with Steve Lacy.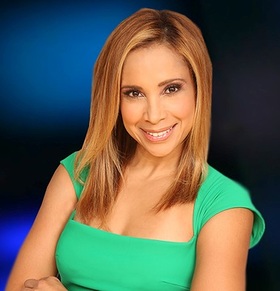 Before joining FOX 5, Alexander was an anchor and New York field correspondent at the nation's No. 1 cable news channel, FOX News Channel. She also reported regular primetime news updates and was the weekend news anchor for FOX News Live, FNC's hard news programming show. As a correspondent, Alexander covered some of the channel's biggest stories, including September 11, 2001.
This tragedy led her directly to the battlefield, where she reported on the war on terror in both Afghanistan and Pakistan. She also covered big domestic stories such as the D.C. Sniper, the Capitol Hill anthrax scare, and the 2004 presidential elections. In 2002 to 2003, Alexander traveled all over the United States producing and reporting long-form stories on "The Pulse," a primetime news magazine show broadcast on WNYW/FOX 5.
Before joining FNC, Alexander worked in several local news markets as an anchor and reporter, including WFAA-TV in Dallas, Texas; WCMH-TV in Columbus, Ohio; WHBF-TV in Rock Island, Illinois; and WOAY-TV in Oak Hill, West Virginia. She was also a field producer at CBS News where she earlier served as a desk assistant. Alexander began her journalism career as a desk assistant at News 12 Long Island.
A New York City native, Alexander, graduated from Mount Holyoke College with a degree in politics and Spanish literature. After college, she returned to New York City and worked as a paralegal in the Organized Crime Unit at the New York County District Attorney's Office and later as Secretary of the Banking Board in the New York State Banking Department. She is involved with many community organizations, including Literacy Advocacy, The InnerCity Scholarship Fund and The FreshAir Fund.
ADAPT Community Network (formerly UCP of NYC) is the leading not-for-profit agency and a pioneer in providing programs and services that improve the quality of life for people with disabilities. For over 70 years, ADAPT Community Network has created a more inclusive world for New York City children and adults with a variety of challenges. ADAPT Community Network's breadth of over 100 comprehensive programs include education, health, technology, residential, and recreational services for thousands of individuals and families annually. Their programs are delivered by thousands of trained and dedicated staff, including a number of employees who have disabilities themselves. For more information: www.ADAPTcommunitynetwork.org.
This race in Central Park brings together athletes with disabilities and able-bodied athletes. Run four miles with New York Road Runners and earn your finisher medal, all while supporting the mission of Achilles International: "To enable people with all types of disabilities to participate in mainstream running events in order to promote personal achievement." This event offers kids' races as well, open to young athletes with disabilities as well as able-bodied youth runners.
Find out more about the event here.