There was electricity in the air last Monday night in St. Charles, IL. New Kids On The Block (NKOTB) member Donnie Wahlberg joined forces with Generation Rescue for the second annual Another Evening with Donnie Wahlberg & Special Guests concert.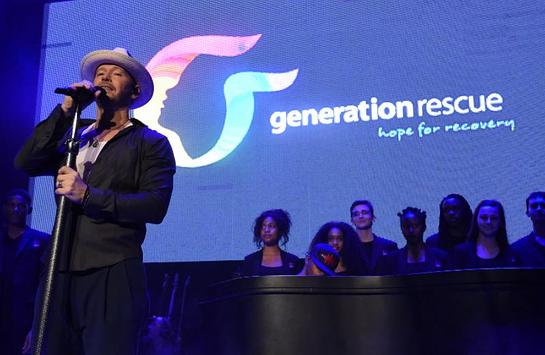 The evening's proceeds of $759,000 exceeded funds raised last year at Wahlberg's inaugural event for the charity, and will be utilized to spread awareness and help fund autism treatment for low-income and at-risk families.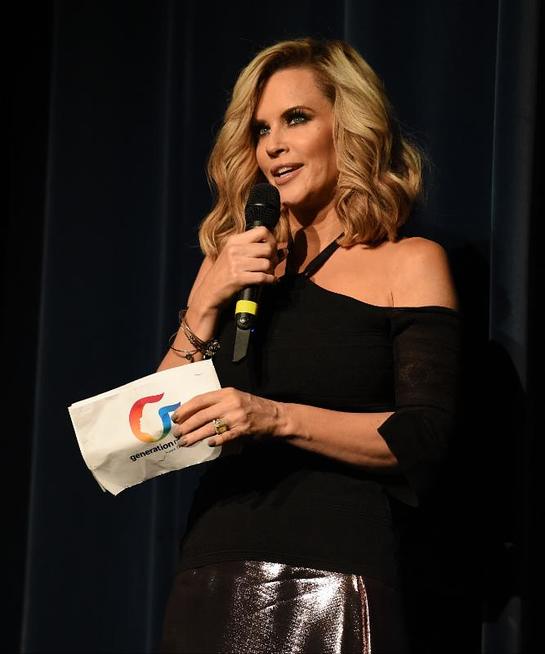 The Blue Bloods star's wife, Jenny McCarthy, kicked off the show with a heartfelt speech to fans and announced that their had been a groundbreaking earlier that same day (in St. Charles), of a custom built integrative health clinic providing comprehensive treatment for all individuals across the special needs spectrum. A portion of the funds raised from both this year's and last year's concerts have been allocated to the clinic.
The historic Arcada Theatre walls were vibrating from the cheers of fans, friends, sponsors and supporters. Wahlberg took the stage along with the Chicago Children's Choir and gave his usual 200% of a performance. Joining him for the second year in a row were fellow NKOTB members, Jordan Knight, Joey McIntyre and Danny Wood, as well as Naughty By Nature. Also donating their time and talent were Shawn Stockman and Wanya Morris from Boyz II Men. Returning guest artist, Ashley Rodriguez did a stunning version of "True Colors". The talented musicians backing the performers were Ethan Farmer, Om'mas Keith, Stanley Randolph, and musical director Rob Lewis, all of whom are currently on tour with NKOTB. Following the concert was a VIP After Party hosted by Wahlberg and McCarthy at Shakou St. Charles. The evening's co-producers were Candace McDonald, Executive Director of Generation Rescue and Ali Winkler.
"This evening is very special to me," said McCarthy of Another Evening with Donnie Wahlberg & Special Guests. "Not only does it help Generation Rescue provide low-income families with access to essential treatment, but it also gives Donnie and I a chance to connect with friends and fans in a special way. There's no greater unity than spreading love for a good cause."
So far, Generation Rescue has provided assistance to more than 750 families in all 50 states, with medical grants of $1.8 million and counting. Kids assisted by Generation Rescue demonstrate improvements in sociability, sensory and cognitive awareness, speech and communication, as well as their health and physical behavior.
As a special surprise to the charity, long time Generation Rescue donor Pat Joyce (owner of the luxurious Summer Winds Resorts properties) committed to a $1 million donation as initial funding to build the next of Generation Rescue's integrative medicine clinics, in the state of Missouri.
The evening wouldn't have been made possible without the generous support of Rowena and Joe Salas of Hotel Baker, Live Nation, McKenzie Breidenthal, OxyHealth, Thiel Audio, and White Rose Angels. Sponsors also included Custom Companies, French Med Spa & Cryotherapie, Midwest Conference Services, Quick Logistics, Amazing Lash Studio, Amy and Shawn McDonald, Fox Valley Auto Group, Misty Feeley, Faculty Management, Pauly D. Foundation, Pillow of Health, Sheri Cesak-Shriver and Melissa Potempa, The William & Mary Davis Foundation, Hurdl, My Intent, Boxed Water, PartySmart and Shakou St. Charles.