Made for little tummies with a big appetite for change, Cheeky Kids expands its Mealtime Collection with new designs and whimsical characters to its line of reusable tableware for children ages three to eight years old.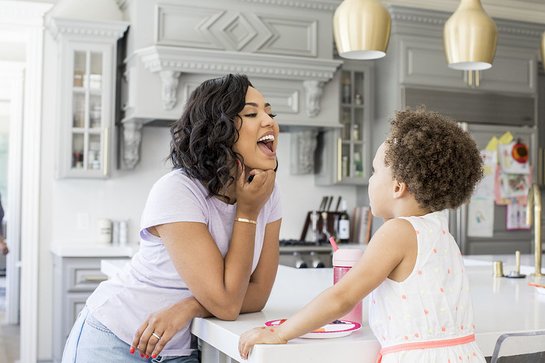 Co-founded by Ayesha Curry, Cheeky Kids has established itself in the children's mealtime space for its playful designs that make giving back cheerful and easy. For every Cheeky Kids item purchased, Cheeky will donate enough to provide one meal to a child in need in the U.S. through its partnership with No Kid Hungry.
Designed to empower and educate children of all ages to make a difference, Cheeky Kids creates modern mealtime solutions with a witty spirit to help end hunger in the U.S. This is the second installment to the Mealtime Collection introducing new whimsical characters including unicorns, dinosaurs, mermaids and sharks designed in Cheeky Kids signature playful style and bright colors. The line features an assortment of BPA-free and dishwasher-safe straw bottles, bento boxes, divided and non-divided plates, tumblers, bowls, and cutlery, to make mealtime easier and more fun.
As a mother, NY Times bestseller, and established cook Ayesha is thrilled to expand the Cheeky Kids collection with the launch of new cheerful characters. "I am so excited to partner with Cheeky Kids. It gives me a chance to combine my passions for parenting, cooking, and ending childhood hunger with No Kid Hungry. Together, we're going to make a difference by offering parents beautiful products that make their lives easier and give back to make children's lives better – the perfect combination," said Ayesha Curry, Cheeky Kids Co-Founder.
As reported by the USDA, one in six kids face hunger in the U.S. With this startling statistic, Cheeky CEO and Co-Founder, PJ Brice, is proud to continue its partnership with No Kid Hungry providing one meal to a child in need in the U.S. with each Cheeky item purchased to combat child hunger.
"Childhood hunger is an immense problem in America, but it is one that is actually solvable. We hope to inspire change at dinner tables across the country by encouraging parents, and most importantly children, to take action and make a difference," said Brice.
The new Cheeky Kids Mealtime Collection is available at select Target stores and target.com/cheeky, and ranges from $1.99-$7.99.
For further information, please visit /www.cheekyhome.com/kids.