Sarah McLachlan wants to invite you to her house in Vancouver, and all you have to do is donate to charity.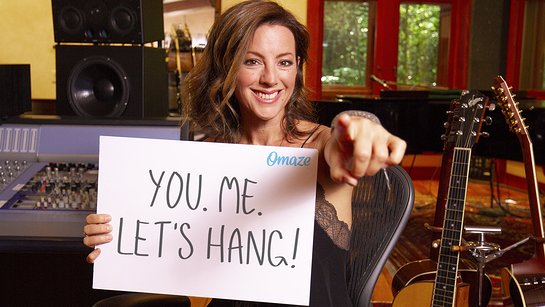 omaze.com is giving you the chance to get to know the Grammy Award-winning artist over lunch, where you'll talk about anything and everything: life, love, music, animals. What happens next is up to you! You could write and record a song together, or just watch Sarah do her thing in the studio. You could have a heart-to-heart on the beach, or take Sarah's adorable dog for a walk. However you spend your day together, you're not building a mystery: It's going to be awesome. Flights and hotel included.
All you have to do is donate to the Sarah McLachlan School of Music, which provides top quality music instruction at no cost for over 1,000 at-risk and underserved kids in Vancouver, Surrey and Edmonton. They teach music, but also life skills like creativity, problem-solving, self-discipline and critical thinking. Sarah covers 100% of the administrative costs through her foundation, so your donation will go directly to the students' education (including lessons and materials, instruments, healthy snacks and transportation).
The more you donate, the more chances you have to win.
To find out more, click here.