The Saint John's Health Center Foundation and Irene Dunne Guild's annual Saint John's Health Center Gala, themed "The Power of Partnership" this year, honored the people of Saint John's who make the difference – physicians, researchers, staff, trustees, volunteers and grateful patients – all working together to save lives.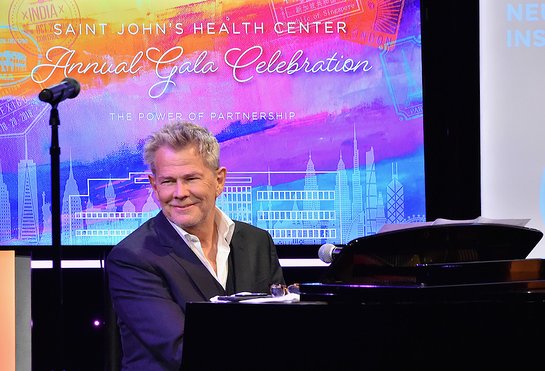 Net proceeds will benefit vital programs, services and greatest needs within distinguished areas of excellence at Saint John's Health Center including cancer, cardiac care, maternal and child health, men's health, neuroscience, nursing, orthopedics, thoracic surgery and urology. The event was designed by JJLA.
Event Host Kym Douglas, Performers David Foster and Ray Parker Jr., Irene Dunne Guild Gala Chair Christina Arechaederra and Dinner Chairs Kathy and John Danhakl, Lynda Oschin and Jerry B. Epstein, Mary and Jay Flaherty, Stella Hall and Jim Fordyce, Martha and David Ho, Robert and Elizabeth Lowe, Teresita and Shelby Notkin, Dominic Ornato, and Donna Schweers and Tom Geiser, Special Guests Jake Borelli (Grey's Anatomy), Alex Blue Davis (Grey's Anatomy), Dr. Chester Griffiths, Kathy and Rick Hilton, Dr. Dave Hoon, Dr. Howard Krauss, Nikki Luederitz, RN, Marcel Loh (Chief Executive of Providence Saint John's Health Center and John Wayne Cancer Institute), Loni Love (The Real), Dr. John Robertson, Dr. Sherry Ross, Donna Tuttle, Erik Wexler (Chief Executive, Providence St. Joseph Health Southern California), and many more!
For more information, visit www.SaintJohnsFoundation.org.