UCLA Mattel Children's Hospital's 19th Annual "Party on the Pier" took place on Sunday, November 18, from 10:00am – 2:00pm at Pacific Park on the Santa Monica Pier.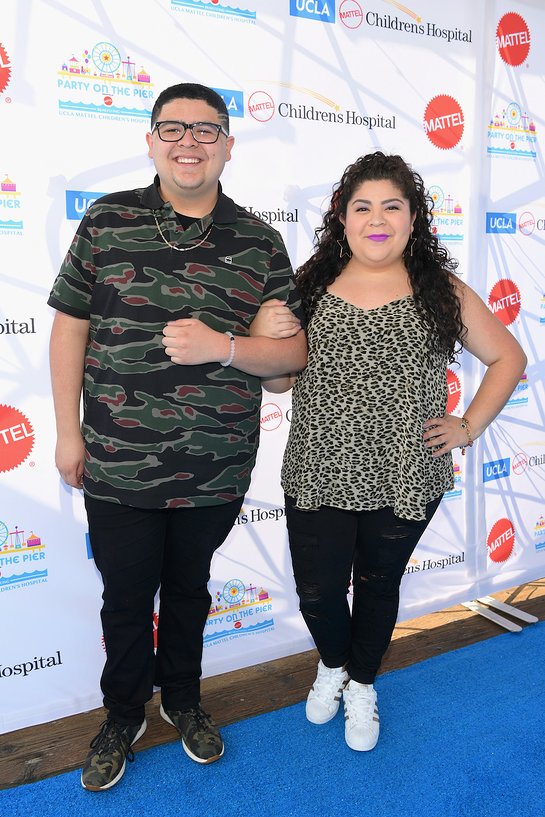 Chaired by Hillary Milken, proceeds from the event provide unrestricted funding to launch high-priority programs that benefit children being treated at UCLA Mattel Children's Hospital and around the world. Guests of the party had the opportunity to participate in a wide variety of fun-filled activities including carnival games filled with fabulous Mattel, Inc. toys, unlimited access to rides, the Power of Play tent sponsored by the Goldhirsh-Yellin Foundation, cookie decorating provided by Ralphs/Food 4 Less, a Petite 'n Pretty makeover station, a celebrity photo booth, and much more!
Guests included Rachel Zoe, Leslie Grossman, Rico Rodriguez and Raini Rodriguez, Aubrey Anderson Emmons, The Stauffer Family, Lauren Elizabeth, Lauren Riihimaki (LaurDIY), Lilia Buckingham, Nikki DeLoach, Mackenzie Hancsicsak, Jonathan Adams, Jailen Bates, Landry Bender, Paxton Booth, Issac Ryan Brown, Ava Cantrell, Ian Chen, Mason Cook, Ava Cota, Bianca D'Ambrosio, Chiara D'Ambrosio, Alyssa de Boisblanc, Jackson Dollinger, Connor Finnerty, Emmersyn Fiorentino, Julianna Gamiz, Landon Gordon, Jacob Hopkins, Ruby Jay, Ava Kolker, Merit Leighton, Joey Luthman, Jax Malcolm, Jason Maybaum, Rebecca Metz, Luke Mullen, Brawley Nolte, Hunter Payton, Sophie Pollano, Isaak Presley, Navi Rawat, Bryson Robinson, Briana Roy, Jenasha Roy, Olivia Sanabia, Brandon Severs, Lofton Shaw, Casey Simpson, Emily Skinner, Jaheem Toombs, Cody Veith, Andy Walken, and many others!
UCLA Mattel Children's Hospital cares for the physical and emotional well-being of children, from newborns to young adults. With a dedicated entrance from Gayley Avenue, UCLA Mattel Children's Hospital is located on the third and fifth floors of Ronald Reagan UCLA Medical Center.
UCLA's facilities are designed to serve the most critically ill children with sophisticated, compassionate care in an environment that is both welcoming and healing to children and their families. In 1998, Mattel Children's Foundation, a philanthropic arm of Mattel, Inc., pledged $25 million toward construction of the hospital. In 2017, Mattel, Inc. made a $50-million gift to The UCLA Foundation to benefit children's health. With Mattel's support, UCLA Mattel Children's Hospital will expand pediatric services locally; broaden its global presence to enhance and improve the health of children worldwide; and promote the global sharing of UCLA Health's best practices and research.