Dawn Saffayeh, President and Chief Executive Officer, HeartShare Human Services of New York, announced today that the 2023 HeartShare Spring Gala will take place on Wednesday, March 29th, at Cipriani Wall Street in New York City.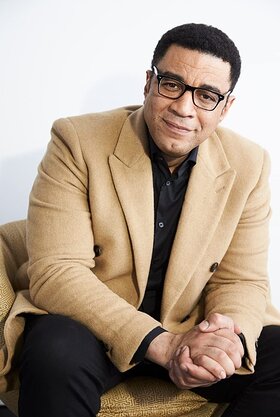 The gala will honor the achievements of extraordinary individuals committed to helping people in the community live their best lives.
The 2023 HeartShare Spring Gala honorees:
· Vincent F. Pitta, Esq., Chairman and Managing Member of Pitta Bishop & Del Giorno LLC, will be honored with the 2023 HeartShare Visionary Award, which is presented to a person whose work honors our past, shapes our present, and transforms our future by building a foundation for success for HeartShare and the community it supports.
· Harry Lennix, star of the hit NBC series The Blacklist, will be honored with the 2023 Heart of a Champion Award, which is given to a person whose commitment to family and community transforms the landscape for underserved and marginalized populations.
· Joshua Lamberg, Founder and CEO, Lamb Insurance Services, will be presented with the 2023 Catherine White Achievement Award, which is presented to a person whose career achievements benefit at-risk populations, particularly those with intellectual and developmental disabilities, children, and youth.
There will be a special tribute to William R. Guarinello, who retired in January after serving for 52 years as President and CEO of HeartShare.
Rosanna Scotto, three-time Emmy-winning host of FOX 5's "Good Day New York," and Jim Kerr, legendary DJ at Q104.3 and Radio Hall of Fame Inductee, will co-host this year's gala. Both are longtime HeartShare Board Members.
"We are excited to honor Harry Lennix, Josh Lamberg, and Vincent Pitta at the 2023 HeartShare Spring Gala," says Dawn Saffayeh. "We look forward to paying tribute to Bill Guarinello for his many years of dedication and leadership of HeartShare."
HeartShare Human Services of New York nurtures and empowers children and adults with intellectual and developmental disabilities, including autism spectrum disorders, through education, life skills and vocational training, employment, residential, case management, recreational, individual and family supports, and health care services.
HeartShare affiliates include The HeartShare School, which offers quality education and therapies to children with autism, HeartShare Wellness, which provides therapies and counseling, as well as case management to those with developmental disabilities and people with chronic conditions, and HeartShare St. Vincent's Services (HSVS), which supports children, adults, and families living in crisis due to experiences with poverty.
Since its founding in 1914, HeartShare has expanded its reach to over 100 program sites in Brooklyn, Queens, and Staten Island, as well as to 60 of the 62 New York counties through energy grants to low-income families.
HeartShare is proud that 90% of all revenue goes directly to its programs and services. HeartShare is accredited by the Council on Accreditation of Services for Families and Children and is a Better Business Bureau Accredited Charity.
For more information about the gala, and to purchase sponsorships, tickets, and journal ads, click here.
For more information about HeartShare Human Services of New York, click here.