By Michelle Vink on
"I am so proud of my daughter Hayley. She is growing up to be a young woman that possesses a true compassion for people and desire to help & inspire others," exclaims David Hasselhoff.
David has every reason to be proud of his "power" teen. This fashion model, recording artist and community activist has been keeping herself very busy. This last Saturday, Hayley joined forces with the plus size fashion label, Torrid to launch a nation-wide search for high school-aged fashionistas as part of their High School Fashion Advisory Panel. They will choose 10 winners that will have the opportunity to show their real beauty. All model search entrants will be evaluated on their fashion sense, image on campus, online presence via social networking sites and most importantly their contributions to their communities. Once on board, these girls will have the opportunity to create looks for the label, and share fashion tips and trends through personal blogs and videos.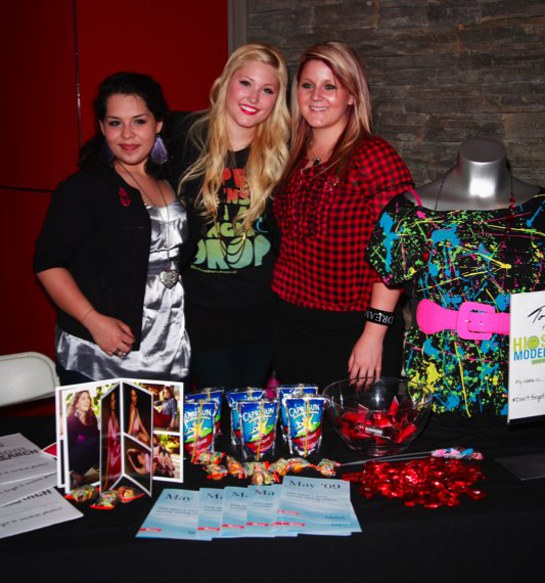 "I love the Torrid fashion brand and I am excited to be part of the team. We are giving high school girls a chance to shine and show their personal style. It is an honor to be selected as a fashion mentor to this group of girls," says Hayley.
It is a perfect brand for a teen philanthropist like Hayley to represent. Torrid is responsible for launching the first-ever plus-size collection of fashion T-shirts for The Samburu Project, helping the people of Kenya gain improved access to safe drinking water. This charity, created by Kristin Kosinski, former Paramount Television Executive, has already had celebrity support with Beyoncé, Jessica Alba and Kristen Bell – all fans of the knit tops from The Samburu Project collection. And now women size 12 and up will also be able to show their support for the cause as Torrid joins Mighty Fine to bring The Samburu Project even more exposure.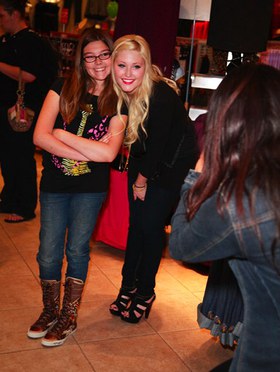 This will not be the last you see Hayley Hasselhoff using her celebrity status to promote her passion for charity. Coming up later this month, she will be involved in a teen-created fundraiser in Beverly Hills called "The Bash." As a board member on this event, she has joined with her celebrity friends in Beverly Hills to create a "Sweet 16" style party that will raise money and awareness for the teens at Children's Hospital Los Angeles on May 17th. Maybe her actions can be the inspiration for the next hottest trend with Hollywood teens this year: Compassion.
About The Samburu Project: The Samburu Project is a nonprofit 501© (3) organization that collaborates with communities in developing countries to enhance people's daily lives by addressing one of their most immediate and basic needs: access to clean drinking water. The nonprofit began its work in the Wamba area of the Samburu District, drilling wells that could be easily maintained and sustained by the community. Former Paramount Television executive Kristen Kosinski conceived The Samburu Project while traveling through Kenya and working with women's groups from the Samburu Tribe in 2005. Dedicated to providing clean drinking water and community empowerment to the families of the Samburu District, The Samburu Project has changed the lives of more than 20,000 men, women and children since it began drilling wells in 2006. By forming this exciting new partnership with Torrid, Mighty Fine hopes to continue the work it started with The Samburu Project while broadening its reach to include the plus-size market.
About Torrid:
Torrid, the second division of national retailer Hot Topic, Inc., provides size 12+ fashion-forward apparel and accessories for young women principally between the ages of 15 and 29. As of April 2009, Torrid operates 160 stores and an Internet store.